Chinese cultural elements featured on New Zealand campus
Share - WeChat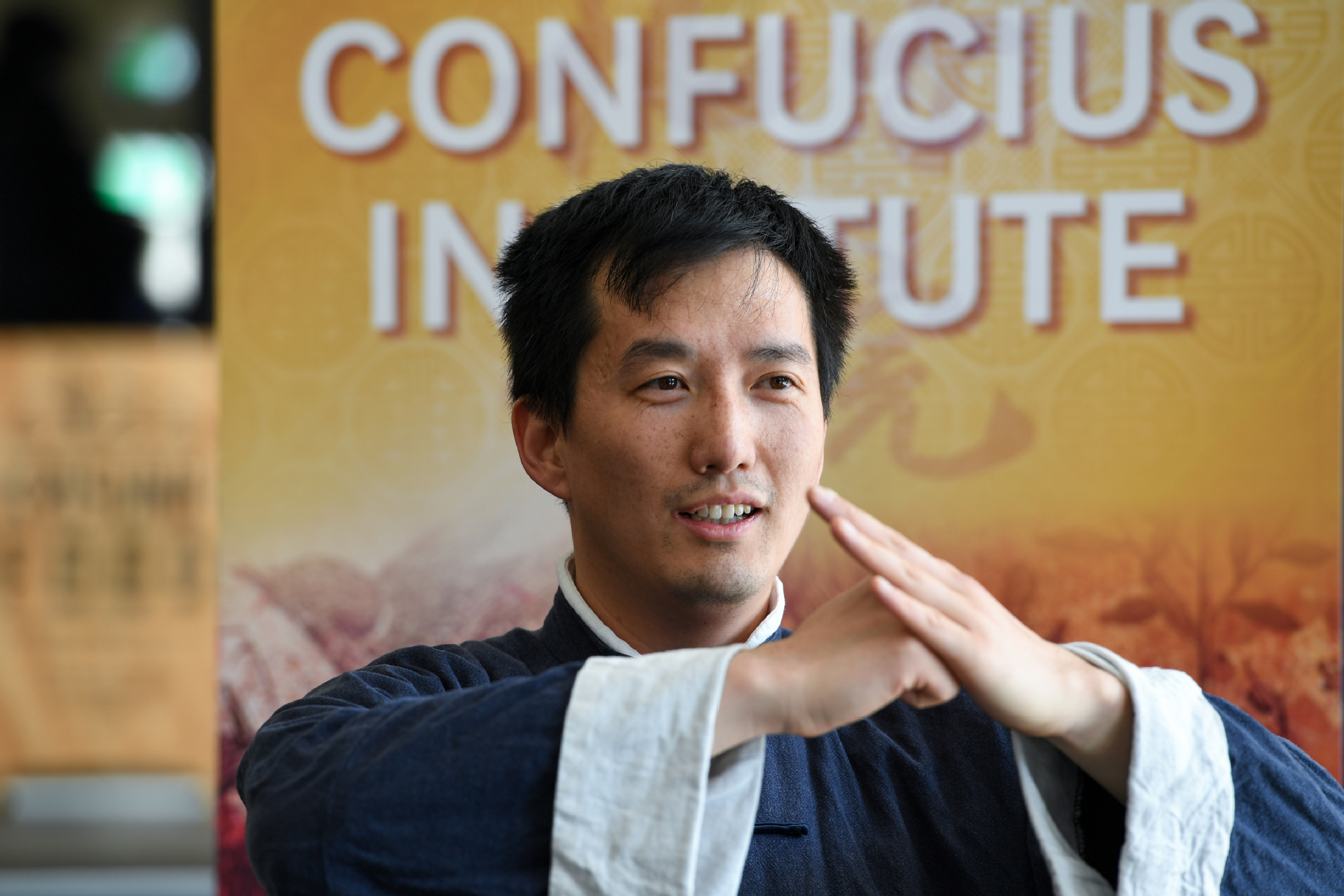 Following the guidance of Lu Chunxiao, a Chinese teacher at the Confucius Institute, Hannah Coates and Tom Scott learnt the pronunciation and usage of basic Chinese phrases at the Mandarin learning corner of Victoria University of Wellington on Tuesday, as one of the activities of the annual New Zealand Chinese Language Week which kicked off on Sept 20.
Lu ran a pop-up Chinese language class with the "Five Days and Five Sentences" challenge. The phrases were "My name is ... Hello everyone! I need ... Thank you! You are welcome!" Students who completed the challenge felt proud and excited.
To Hannah, a girl originally from South Africa who has been learning basic Mandarin a few years ago, learning these Mandarin phrases was not difficult and pretty cool. While to Emma, a second-year student and beginner in Chinese, Mandarin was logical and interesting.
Apart from language learning, Meng fanxiao, a martial arts teacher at the Confucius Institute, demonstrated his skills with movement, chains and sword. Different from the Shaolin Kungfu better known here to Kiwis, Mr. Meng's style is both strong and soft, free moving and static, giving the audience an experience with his boxing-like stunt.