Legend's legacy inspires musical of heroic intellectual
Share - WeChat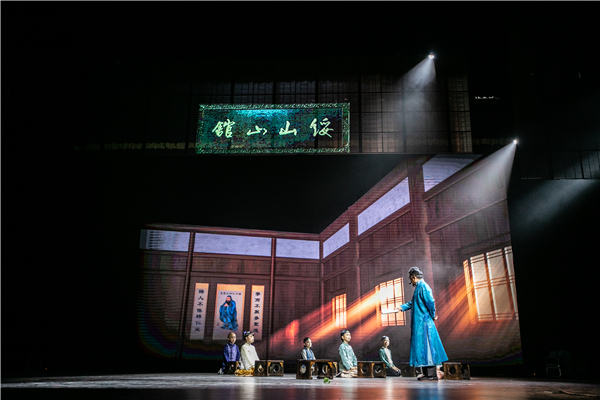 When musician Shen Qing studied at Leshan No 1 High School in Southwest China's Sichuan province in the mid-1980s, he heard stories about Guo Moruo (1892-1978), a celebrity alumnus of the school, whose statue stands at its entrance.
Born in Shawan, a small town of Leshan city, with the name Guo Kaizhen, he became a commanding figure in the Chinese intellectual history, making enormous contributions to literature, archaeology, art and translation, among other areas.
The school, with its name written in Guo's calligraphy, has now set up an exhibition hall to recount the great man's life story and showcase his achievements.
"He was everywhere in the school and I read his legendary stories as a teenager. Because we share the same hometown, I naturally felt close to him," recalls Shen, 50, who moved to Beijing and launched a full-time career as a singer-songwriter in 1990.
Most Popular