Wellington students enjoy Chinese musical instrument
Share - WeChat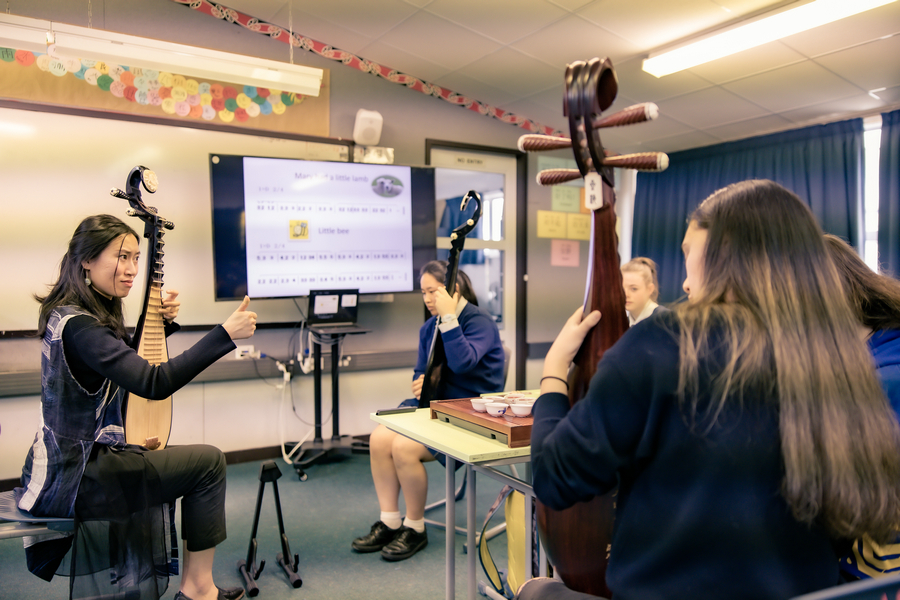 The China Cultural Center in Wellington held an introduction class on pipa (a four-stringed Chinese lute) to the students at Wellington's East Girls' College on Sept 8.
Kong Jingyuan, the pipa teacher, creatively started the class by letting students paint, which effectively generated the young learners' curiosity. With the help of games, the students mastered the basic skills of playing pipa and were able to perform some simple tunes, such as Mary Has A Little Lamb after the class.
Guo Zongguang, the center director, said the local youngsters consider traditional Chinese musical instruments as something elegant yet inaccessible. However, the class given by the center can break the wall and narrow the distance between the students and traditional Chinese culture.