Three keys to the poverty exit: technology, transport and tourism
Share - WeChat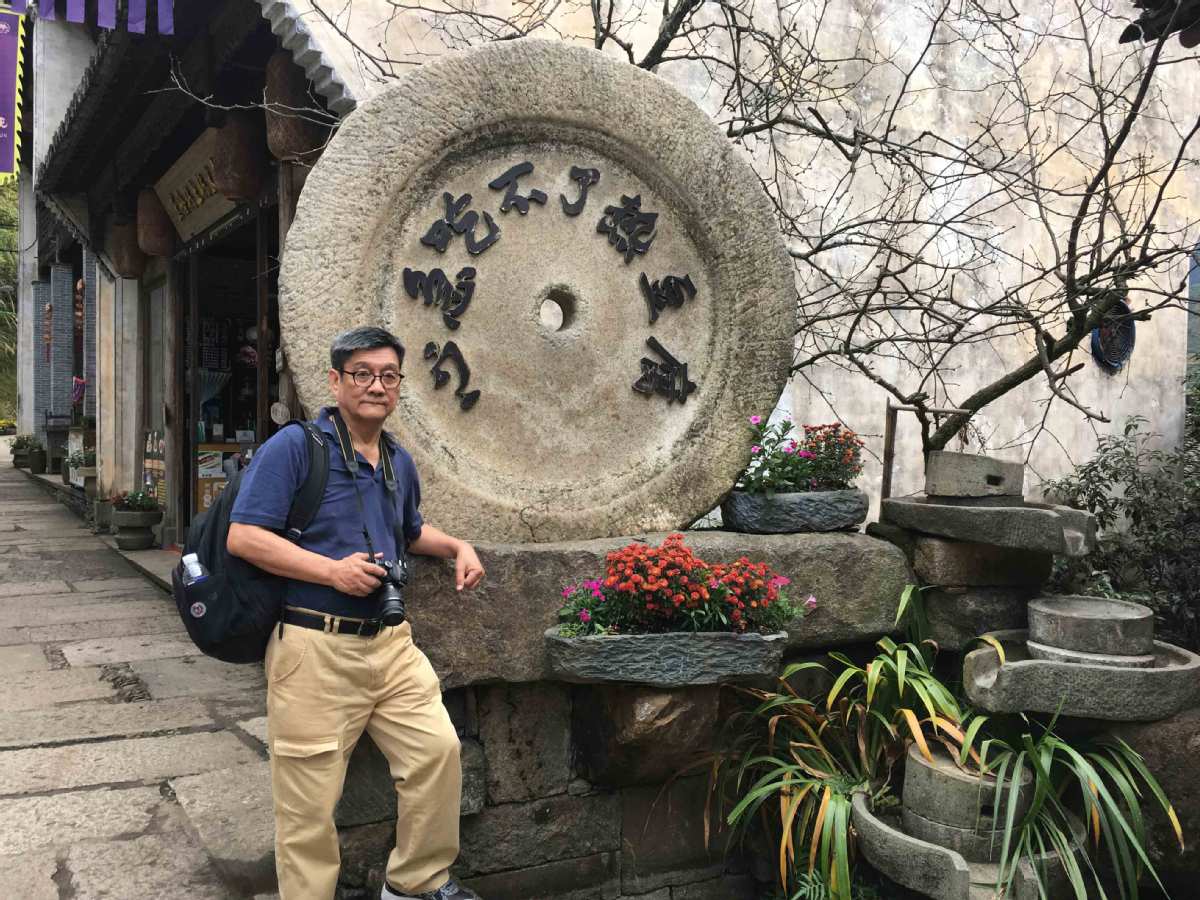 Rural tourism
Koh recalls what he learned from a 2017 visit to Wuyuan county in eastern China's Jiangxi province, where he was struck by the picturesque rural scenery. "The local government has increased farmers' income by developing rural tourism," he said. "The well-preserved ancient villages and natural scenery such as the bridges and rivers are splendid."
Koh stresses that governments should realize that poverty is hardly likely to be eradicated with a one-time solution; follow-up actions are required.
"People who have just risen out of poverty can fall into poverty again due to natural disasters, illnesses or other problems. Shaking off poverty is not the end, and people still have a long way to go before they can live a prosperous life. In China, local governments set up a monitoring system to ensure that people lifted out of poverty don't fall back into the poverty trap."
Koh said that despite the differences among countries-in levels of economic development, cultural attitudes and policy approaches-worldwide can learn from China's experience in reducing poverty. He suggests that China set up a special agency under the Belt and Road Initiative in which resources are made available for the country to share its experiences with developing countries.
In particular, he has in mind Africa and the less-developed countries in Southeast Asia. Such an agency could help governments look more effectively into their poverty situation and apply remedies with a clearer focus on the issues.
"China has financed and constructed many large infrastructure projects in developing countries under the BRI, which will no doubt boost partner countries' economic growth in the long run. But China also needs to look into projects that can yield more immediate results and bring direct benefits to improve local people's living standards."
He suggested that China invite more people-government officials, community leaders, NGO representatives and scholars-to visit poverty-alleviation projects in the country. In this way, they can observe firsthand the best practices that China is employing in the battle against deprivation. They will be equipped with the knowledge and insights to apply these methods in those areas of need in their own countries.
Koh said China's experience in lifting up its people has become even more relevant to the world, given the rise in extreme poverty caused by the COVID-19 pandemic.
According to research by the United Nations University World Institute for Development Economics Research, rates of extreme poverty could rise to affect more than 1 billion people due to the pandemic. "Poverty is likely to increase dramatically in middle-income developing countries and there could be a significant change in the distribution of global poverty," the research paper says. "The location of global poverty could shift back toward developing countries in South Asia and East Asia."
Despite the impact of the pandemic, Koh is confident that China will be able to eliminate absolute poverty this year.
Enormous potential
"I'm confident in the Chinese government's strong leadership and that this goal will be reached," he said. "Although the COVID-19 pandemic has affected China's economy and consumers' buying power, its economy has already started to recover. Chinese factories have been operating at close to 90 percent of their typical output since May, and China's second-quarter GDP recorded 3.2 percent growth. China will certainly play an important role in the global recovery.
"China's GDP is about 60 percent that of the United States, but its per capita GDP is only 14 percent that of the United States, which means China's economic growth still has enormous potential. In the long run, poverty alleviation will help China expand its consumer market as its middle class grows."
Koh cites findings from the McKinsey Global Institute to support his argument. According to the institute, Chinese consumption is expected to grow by about $6 trillion between now and 2030. This sum is equivalent to the combined consumption growth expected in the US and Western Europe over the same period, and double that of India and the members of the Association of Southeast Asian Nations combined. And in 11 of the 16 quarters since 2015, consumption has contributed more than 60 percent of China's total GDP growth.
"China's success in poverty alleviation is as impressive a story in the history of mankind as its miraculous achievement in economic growth. There are valuable lessons the world can learn from China."