Three keys to the poverty exit: technology, transport and tourism
Share - WeChat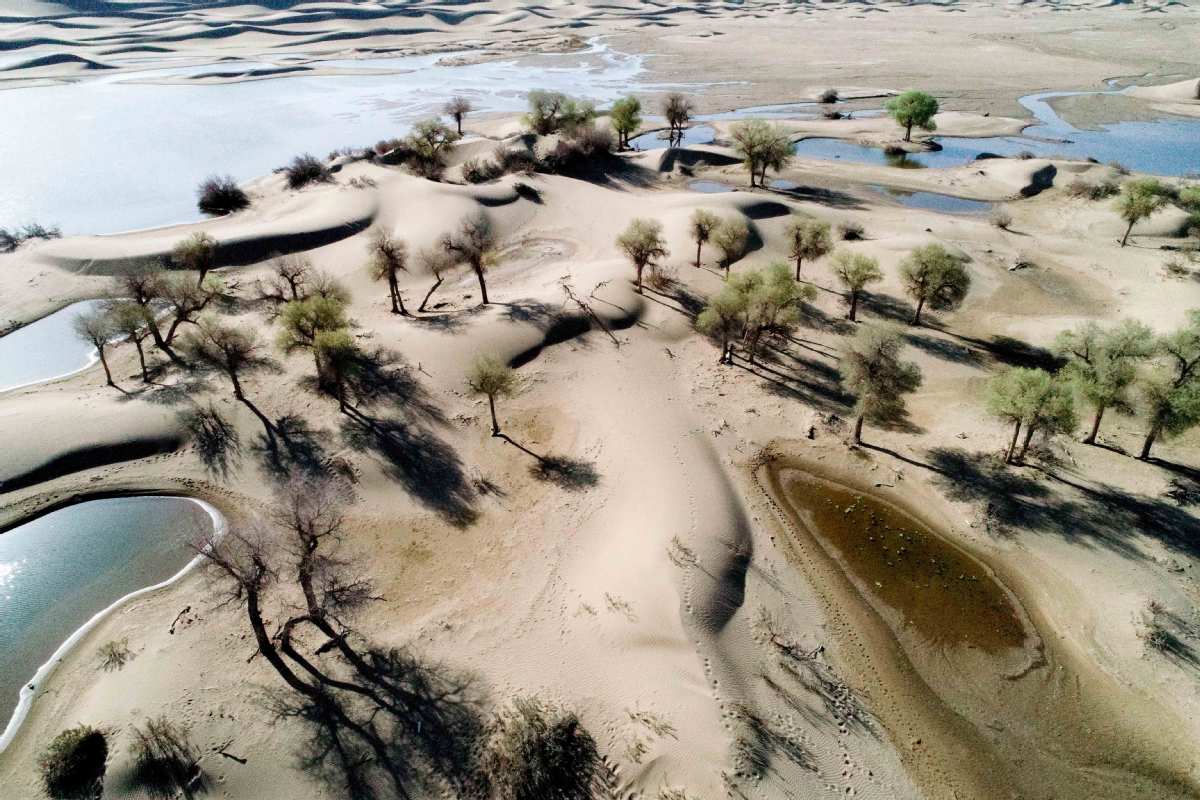 Strategic goal
"It is a very good practice to raise poverty alleviation to become a strategic goal of the country, and it is also important for the country to hold a vision that every person should benefit during the process of industrialization and to extend a helping hand to those who need it," Koh said.
He said the guiding principle behind China's efforts to eradicate poverty is targeted poverty alleviation, which means applying development measures tailored for local conditions after careful study of the causes of poverty. The principle also entails exploring the scope for potential activities that could be pursued to improve people's living standards.
China's local governments even craft tailor-made programs to help individuals and families rise out of poverty based on the specific causes that have been identified for their conditions. "Targeted poverty alleviation is an important strategy that China has adopted and the one lesson that the world should learn the most," Koh said. "The causes of poverty in every region, and even within every family, can be very different. If the government offers a one-size-fits-all measure to help the poor, it could be ineffective and may end up creating wastage."
Koh said a lack of developed transport networks could be a factor holding back some regions, while others have large tracts of barren land that are unsuitable for growing crops. At the level of individuals, some may fall into poverty due to illness, while old age and the inability to keep working can plunge others into hardship. Similarly, a lack of education or adequate work skills holds back many.
In terms of remedies, Koh said he is deeply impressed by China's use of technology to aid the poor. Drones are used to help farmers with aerial spraying of pesticides. Big data is employed to help identify the causes of poverty in communities, and e-commerce platforms provide a means for farmers to sell more of their agricultural produce.
Given that the vast majority of poor Chinese live in the countryside, the government has heavily promoted the use of e-commerce in villages as a means of opening new sales channels and accelerating automation in agricultural production. Online platforms are seen as a way to overcome the problem of villagers' limited access to information, which has hindered economic progress.
The development of internet infrastructure in the countryside, along with programs to train people in e-commerce skills, is being promoted as a means to help the rural poor boost incomes. The government has also called on large companies to make comprehensive e-commerce platforms available for the benefit of people in rural areas.
According to the Ministry of Commerce, the value of online sales of agricultural products was 397.5 billion yuan ($56.1 billion) last year, up 27 percent year on year. The number of online sellers in rural areas rose to 13.84 million, with the ranks of rural internet users exceeding 250 million, the ministry said.
"China's agriculture products are now sold to urban folks through e-commerce, an experience worth learning by other developing countries," Koh said. "Earlier in the COVID-19 pandemic, Kenya's coffee-bean farmers were unable to sell their produce due to transportation restrictions. However, they were later able to sell all their coffee beans through the platforms of the Chinese e-commerce giant Alibaba."
Mirroring the situation in China, countries in Southeast Asia, including Indonesia, Malaysia and the Philippines, have higher proportions of poor people in remote rural areas. As in rural China, low education levels contribute to the hardships they face.
"I have suggested to Malaysian government officials that they reach out to China and learn from China's poverty-alleviation experiences," Koh said. "This may prove useful in our efforts to reduce rural poverty.""We cannot emulate all the practices that China does, as we have our own specific causes of poverty in Malaysia, but we can learn from China's best practices and strategies in lifting people out of poverty."
Koh pointed to the concentrations of poverty among some of the indigenous peoples of Malaysia's eastern states. He believes their lives could be improved with a focus on activities such as making eye-catching traditional handicrafts. In their midst, there is also an abundance of therapeutic herbs in the forests. Sales of handicrafts and sought-after herbs could be boosted through online promotions.
"Most countries do not have long-term strategies for poverty alleviation, set quantifiable national targets or have the resolve to solve the problem in a specific time frame as with China," he said. "These governments do not have the system advantage that China has in mobilizing state resources to help the poor."
Koh applauds China for putting green-based development high on the economic agenda, while authorities introduce poverty-alleviation measures. He cites the northern desert areas of the Inner Mongolia autonomous region, where officials have helped residents to increase their incomes by encouraging them to grow anti-desertification plants, which have an added benefit of helping to make the desert green.