Emotional response as crucial as physical recovery
Share - WeChat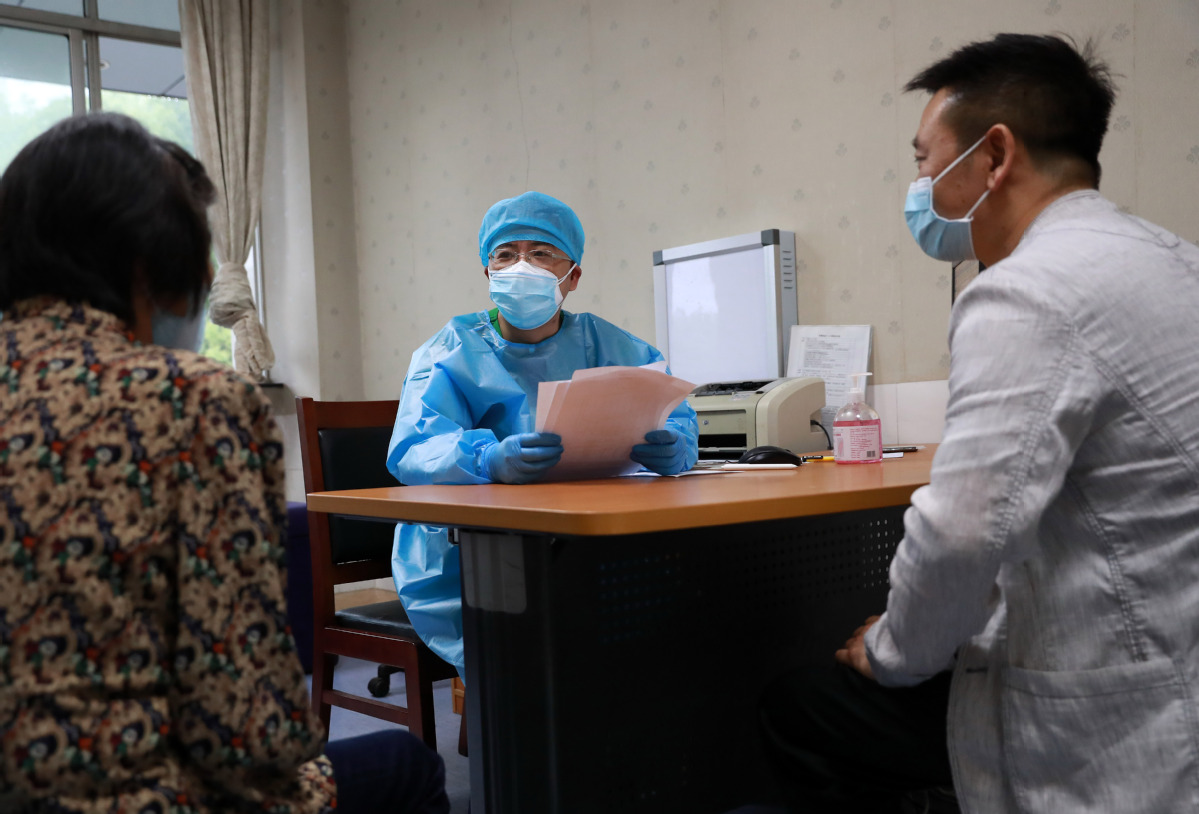 As well as overcoming the physical challenges posed by COVID-19, there is a need to tackle the psychological fallout from the pandemic, Li Yingxue reports.
Five days after Wuhan, capital of Hubei province, was locked down in January, Liu Zhengkui and his team started an operation of psychological assistance and psychological crisis intervention to help people at the epicenter of the pandemic.
"Usually we start the operation right away when an emergency happens, but the pandemic is different because it's an infectious disease, so it took us a couple days to figure out how to proceed," Liu, a researcher at Institute of Psychology of the Chinese Academy of Sciences, explains.
Liu spent almost three months in Wuhan providing psychological assistance to local medical workers, recovered COVID-19 patients and community staff since March. At the end of August, he will return to continue his work.
Initially, the operation was planned to last for a year, but recently Liu's team has managed to secure the funding and support to extend it by two years.
"Large-scale disasters always have long-term influence on people. For people in the core area of the Wenchuan earthquake, its influence has lasted for five years," Liu says. "The influence of the pandemic may last as long as three years for people in Wuhan."
Liu says when a disaster happens, the public's attitude usually goes through three steps - nervous and terrified first, then angry, before gradually going back to normal.
"In the first phase, people think their lives are threatened, and then, when they realize their lives or work are unaffected by the disaster, society needs an emotional release and the anger will gradually fade away over time," Liu explains.
In Liu's mind, as transmission prevention has become the norm, the public's mentality also flows into a new phase.
"Social distancing is still required, which will affect people's emotions. There are occasionally new cases showing up in some places in China, which will still make people in those locales feel nervous again," Liu says.
"The prompt reaction to control the spread of the pandemic when it reoccurs will calm local people more quickly than the first wave, such as the cluster of cases which originated at Beijing's Xinfadi wholesale market," he says.
Most Popular