Emotional response as crucial as physical recovery
Share - WeChat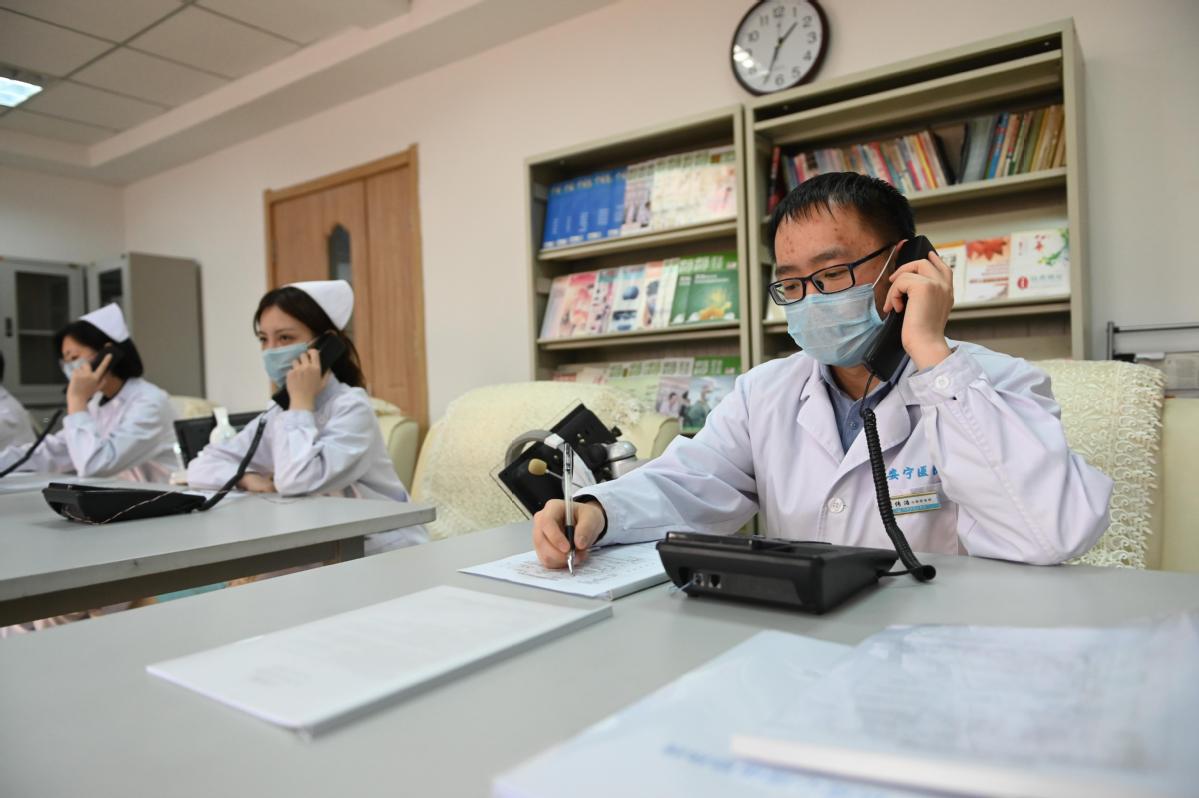 A seven-day self-help online training camp was launched by Liu's team at the end of January. A special version of the training camp for medical workers went online on Feb 23 followed by a version for parents and children.
The training camp takes one person 10 to 20 minutes each day to learn how to cope with stress and manage their emotions.
According to Liu, the core content of the training camp is based on the courses and intervention plans that are recommended by the WHO and the Chinese Psychological Society, and have been widely applied in many post-disaster psychological rebuilding operations worldwide.
"The content is combined with psychology research literature and also experiential decompression training," Liu adds.
"We also have an online psychological counseling team. If there are situations that the person who takes part in the camp cannot deal with alone, the specialists will offer help," he says.
So far, around 250,000 people have finished this online training camp, Liu says.
Liu's team was founded in 2008.They helped people affected by the Wenchuan earthquake. The team includes six tutors and a dozen students.
Liu says the strength of one team is not enough. Therefore, their team produced a list of more than 800 psychology service institutions across the country and trained them to be able to help their local communities.
Technology has also played an important role in this operation. More than 1,000 smart bracelets have been distributed to medical workers, recovered COVID-19 patients and community staff.
"The bracelet can warn people if he or she has a violent mood swing and push some information about how to manage the emotions," Liu says.
Besides helping in Wuhan, Liu's team has also opened a nationwide hotline for people to ask for help. More than 400 experienced psychological counselors take shifts to answer the calls.
Li Huijie, a member of the National Alliance of Psychological Aid, is one of the volunteers manning the phones for the hotline.
Li stresses that it's normal for the public to experience feelings of worry, fear and anxiety, and people should understand and accept this situation.
"When a crisis happens, some people will exhibit certain emotional and physical behaviors they would otherwise not display. It is a normal reaction for people in an abnormal situation," Li explains.
Most Popular