Citywide testing proves effective in containing Urumqi outbreak
Share - WeChat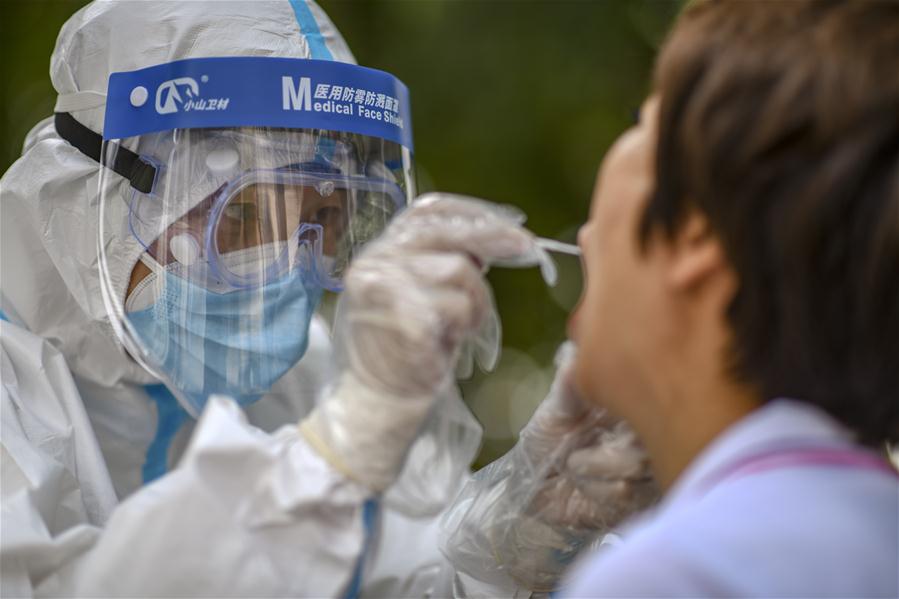 As a citywide nucleic acid testing program has demonstrated its efficiency in detecting COVID-19 cases, residents in Urumqi don't need to panic, a senior city official said at a conference on Thursday.
Shang Yulan, deputy secretary-general of the city government, said most COVID-19 confirmed cases reported were found through the program that launched immediately after the outbreak began.
"Even though the situation in Urumqi is still severe, the citizens do not need to worry since confirmed infections have been spirally decreasing since July 31," Shang said during a virus control and prevention conference in the capital of Xinjiang Uygur autonomous region on Thursday.
The city has been locked down since July 17, and the local authority urges people to be resilient and maintain health, both physical and mental.
"We have arranged professional psychological counseling services by setting up hotlines for the citizens, especially for those medical and community workers who are on the front line," said Xia Yeling, director of the psychology department at the city's No. 4 People's Hospital.
Urumqi reported 27 confirmed COVID-19 cases on Wednesday, detected by nucleic acid tests of people under medical observation, suggesting there will be no new spread in the community.
Apart from the 27 confirmed locally transmitted infections, the city reported 12 asymptomatic cases on Aug 5, and after seven people were discharged from the hospitals after recovery on Wednesday, a total of 59 patients have been discharged since the outbreak emerged in the city on July 15.
As of Wednesday, the city's total tally of confirmed cases is 634, and the total of asymptomatic cases is 128.