Regional virus outbreaks controlled
Share - WeChat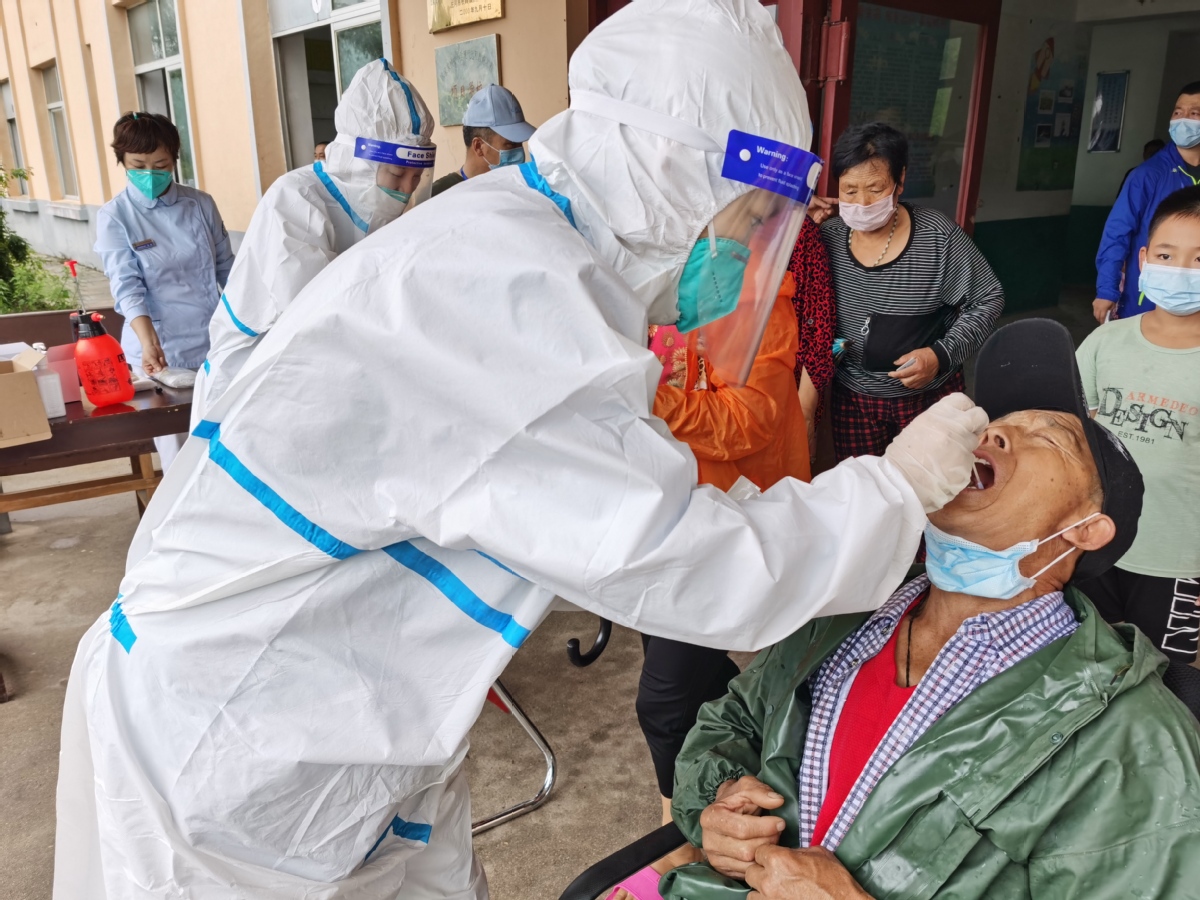 Fast-growing outbreaks in the northwestern Xinjiang Uygur autonomous region and northeastern Liaoning province have been brought under control, a National Health Commission official said on Wednesday.
Xinjiang reported 22 new confirmed patients on Tuesday, bringing the cumulative number of locally transmitted cases to 670 since the first case emerged in July. Another 122 asymptomatic patients are under medical observation, according to the commission.
Liaoning province registered no new domestic infections on Tuesday for the first time since July 22, when a regional outbreak tied to a local seafood company was detected. The cumulative number of confirmed infections stands at 90 and 25 asymptomatic cases are being monitored.
Jiao Yahui, an official with the commission's medical administration and supervision department, said both outbreaks developed rapidly during their early stages, leading to a spike in the number of new infections.
However, since the majority of infected patients are teenagers and young adults, most of them have mild or moderate cases and some have already been discharged from hospitals within as short a period as two weeks, she said.
The commission dispatched several medical teams to assist local governments in launching mass testing programs, conducting epidemiologic investigations and treating patients in severe condition.
"About 116,000 milliliters of plasma from recovered patients and 250 doses of immunoglobulin have been transferred from other areas to help in treating seriously ill patients. As of Tuesday, 24 of the 55 severe cases had improved significantly and two of these patients had been discharged from the hospital," Jiao said.
Also on Tuesday, health authorities in Hangzhou, Zhejiang province, reported an asymptomatic case found in a male college student who arrived in the city from Xinjiang. His case was confirmed when he tested positive for the virus during a routine pre-surgery examination.
All of the 463 medical workers at the Second Affiliated Hospital of Zhejiang University School of Medicine, which the young student visited, tested negative for the virus, the commission said.