Delivery robots to give a fillip to services sector
Share - WeChat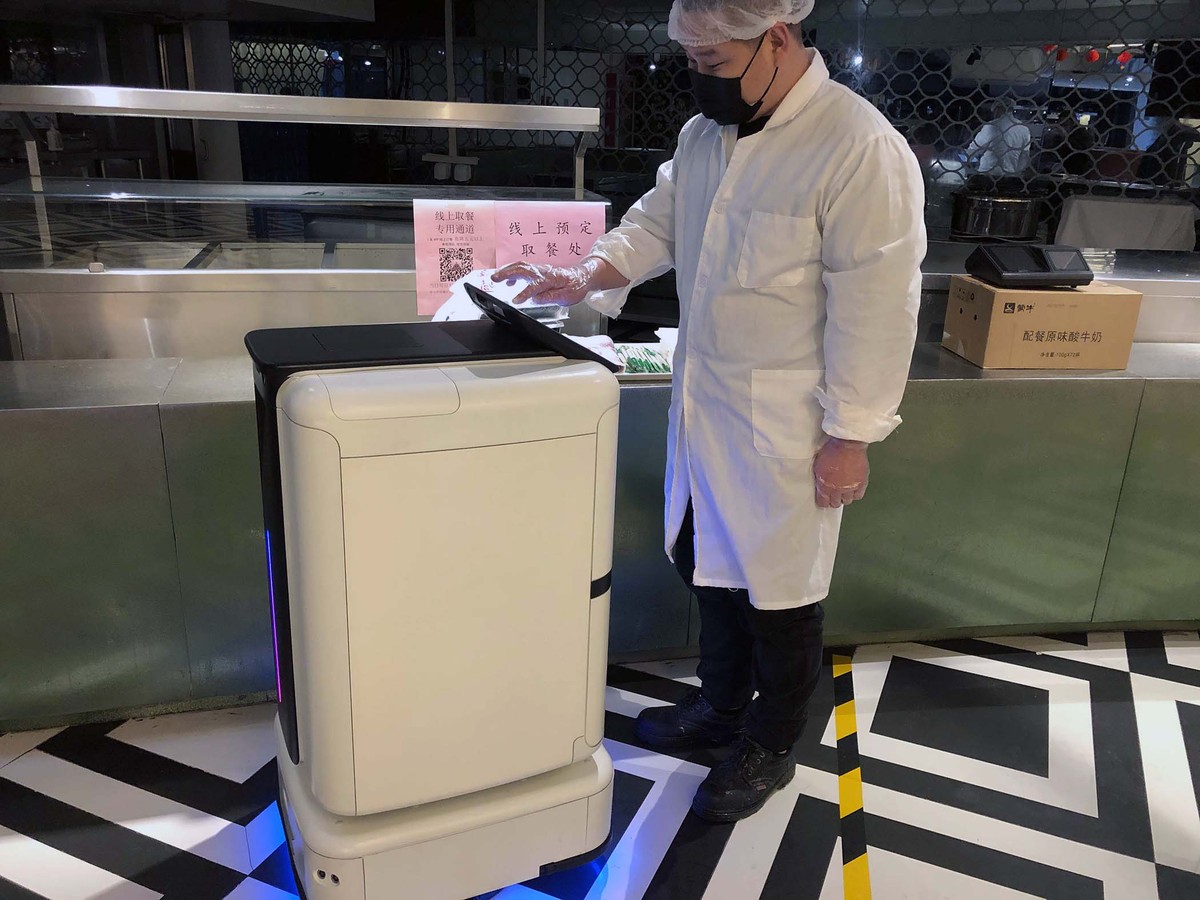 New technologies bringing meals, medicines, other orders to customers over barriers without cross-infection hazards
In an industrial park in Beijing, workers were surprised to find the food they ordered online being delivered by a robot, which can take elevators and navigate all the way from a restaurant in an underground floor to an office on the 15th floor.
The robot, named S2, was developed by Segway-Ninebot, a rising star in the smart travel industry. The company has been piloting robots to deliver food and parcels in several industrial parks and hotels for more than a year. But amid the COVID-19 outbreak, its robots are playing a bigger role by partnering with more restaurants to deliver food within industrial parks.
Sun Chunyang, who is in charge of the robotics business at Segway-Ninebot, said S2 can deliver up to 300 real-time orders a day, with each delivery completed in eight minutes on average."Our robots are autonomous and contact-free, which can block the human-to-human transmission chain of the virus and reduce infection risks," Sun said.
The Segway delivery robot S2 is one of a growing list of robots that have been used amid the COVID-19 pandemic to help people better resume work while ensuring health.
Robots are becoming increasingly popular in China as they check body temperature, deliver food and drugs, help disinfect offices and wards and accompany children and patients via voice interaction and body movements.
They can be seen at airports, hotels, hospitals, shopping malls, schools, industrial parks, government institutions, office buildings and elsewhere to help reduce workloads and boost efficiency.
Bi Yalei, secretary-general of the Shenzhen Robotics Association, said robots have played a positive role in helping fight the pandemic and people are getting more comfortable with these new technologies.
The virus has led people to consider more scenarios for using robots and keeping people healthier and safer, Bi said.
The wider use of robotics is also the result of Chinese companies' constant efforts to experiment with the latest technologies to empower work and daily lives. For instance, Sun said S2 can now move between buildings after the company's progress in research and development.
"S2 can move outdoors in-between buildings in pedestrian areas, and enter buildings through automatic doors, meaning it can handle far more complicated geographical information," Sun said.
S2 has also been used to send food to Shenzhen hotels where people are quarantining themselves amid the contagion. The cargo box on the robot has an automatic cabin door, which can flexibly change from two to four slots, according to the size of goods the robot is transporting. As a result, the box can also contain sterilizing lamps to carry out disinfection work.