Delivery robots to give a fillip to services sector
Share - WeChat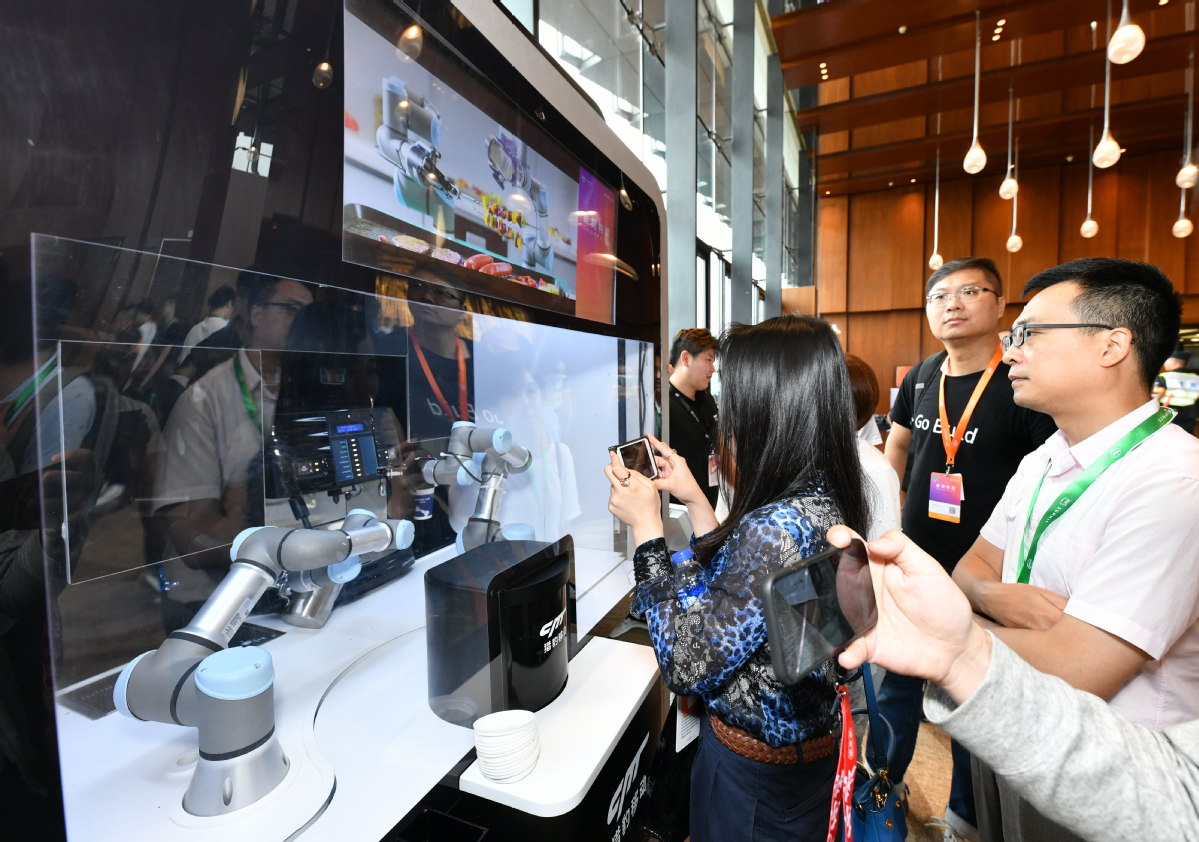 "After making steady progress in research and development, we have managed to beef up the robots' functions and bring down their cost so that the value they create can now match prices and make clients more willing to buy the robots. We are poised to pounce at the opportunity to seek wider applications of our robots in the future," Sun said, adding that S2 can cross obstacles as high as 2 centimeters.
More importantly, Segway-Ninebot has developed a cloud-based multi-robot coordination system which can dispatch an order to the nearest robot based on its real-time location.
"When one robot comes across another robot in an elevator, the system can also automatically determine which robot should get on or get off first, based on the priorities of the orders they are delivering, Sun added.
The robot uses multi-data integration technology that lets it deal with precise locations in different environments, as well as an advanced path planning algorithm and dynamic obstacle avoidance algorithm to achieve smooth movement, said Segway-Ninebot, which was created in 2015 after Beijing-based Ninebot acquired US-based Segway.
The company said the next two years will be crucial for the deployment of delivery robots in closed industrial parks. By the end of 2022, China will have some 50,000 high-quality office buildings in the market, and 30 to 40 percent of them are likely to have delivery robots in operation, the company added.
In addition to delivery robots, smart machines that can interact with patients are also being used during the pandemic. At the Shanghai Sixth People's Hospital affiliated to Shanghai Jiao Tong University, a 5G-enabled robot instructed a group of patients on how to properly wear masks.
"Before touching a clean mask, wash your hands thoroughly with both soap and water. Then orient the top of the mask properly and make sure that the mask's bendable side is facing upward," the robot said.
In provinces including Hubei and Zhejiang-and municipalities such as Shanghai-these robots, donated by China Mobile and Cloudminds, have offered a variety of automated medical services to help reduce pressure on front-line health workers when the outbreak was at its peak in China from February to March.
Standing at over a meter high, the robots are equipped with arms or hands that can swing freely, with display screens on the front. China Mobile said these robots can offer medical advice, deliver drugs, provide navigation and conduct disinfection work at hospitals. They can also check people's temperatures and perform other repetitive work.
"Using the robots to do such work in isolation wards can effectively reduce cross-infection, and enhance efficiency in taking care of patients," said Huang Xiaoqing, CEO and founder of Cloudminds, a company specializing in operating robots.