Delivery robots to give a fillip to services sector
Share - WeChat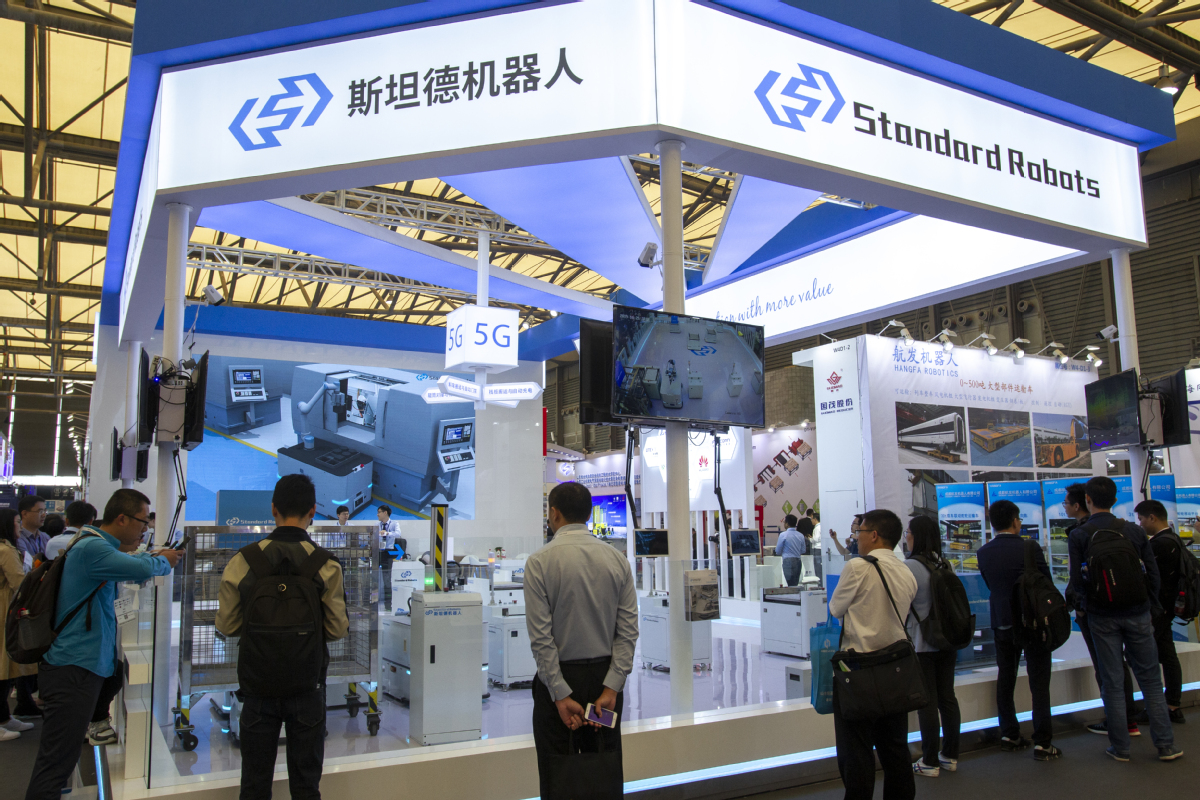 Chinese tech company Cheetah Mobile Inc is also working to popularize robotics technologies, with more than 10,000 of its robots being deployed in multiple industries.
The company said its robots have been deployed in shopping malls, exhibition areas, KTVs, libraries, office buildings, medical institutions, hotels, government buildings and other places.
But unlike Segway-Ninebot's delivery robots that can move about, the company's robots are mostly stationary and chiefly serve as marketing tools.
Fu Sheng, chairman of Cheetah Mobile, said when robots are deployed in large numbers, they can help people spend less time on repetitive jobs and give them more chances to engage in creative work.
The human-machine collaboration model can help companies reduce costs and increase efficiency, and the model uses robotics' big data to improve the efficiency of offline economies, Fu said.
Cheetah Mobile said its robots deployed at shopping malls are equipped with big screens and can recognize consumers via facial recognition, attract consumers to retail stores via voice-interaction, collect consumer feedback and distribute coupons.
Such functions can help shopping malls and retail stores better target consumers and improve marketing efficiency, the company added.
But experts also sounded a note of caution for a sudden rise in demand for robots amid the contagion. They cannot guarantee long-term growth. Efforts are needed to exploit emerging opportunities in a way to ensure sustainable development, they said.
Sun said demand may have increased amid the outbreak, but the contagion is not a thing that will profoundly reshape the service robot industry. "What we can do is to better hone our expertise and wait for the upcoming large-scale application of delivery robots," Sun added.