Tibet orchard contributes to economy, environment
Share - WeChat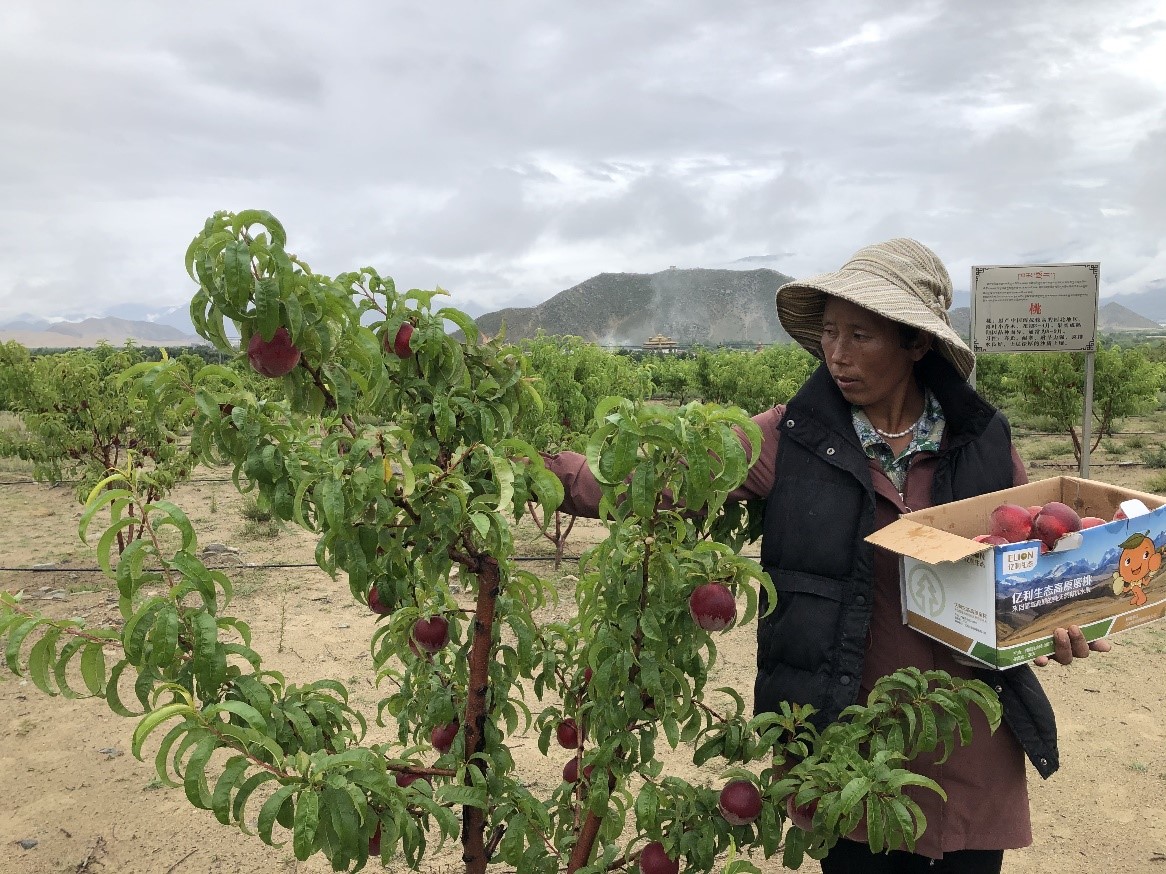 The plantation project in the desert of Dranang county in the Tibet autonomous region has been contributing both to incomes and environmental protection.
With an investment of more than 40 million yuan ($6 million) from Elion Resources Group, the desert fruit orchard project is successfully growing fruit trees — including nectarines and honey peaches — on 90 hectares of sandy land.
Since its establishment in 2017, the project has provided jobs for 500 local farmers, who have been paid a total of more than 4 million yuan ($570) over the last few years.
Metok Pema,42, a resident of the Dranang county's Samye township, said she started working here in 2017, and has been paid an average of 20,000 yuan annually for the past three years.
"My main work includes watering and management of the orchards. The work is not heavy, and it is near enough to home that it only takes about 15 minutes for me to get here by electric bike."
After she started working here, her family's condition improved, she said, adding that in the past, the family was poor, and she couldn't afford a bike.
"I had to borrow money to support my daughter in the college. But now I have enough money," she said.
"In the past, I had to travel long distances to find work. It was not convenient. But now my job is near my home, so I can better handle both the household work and farming," she said.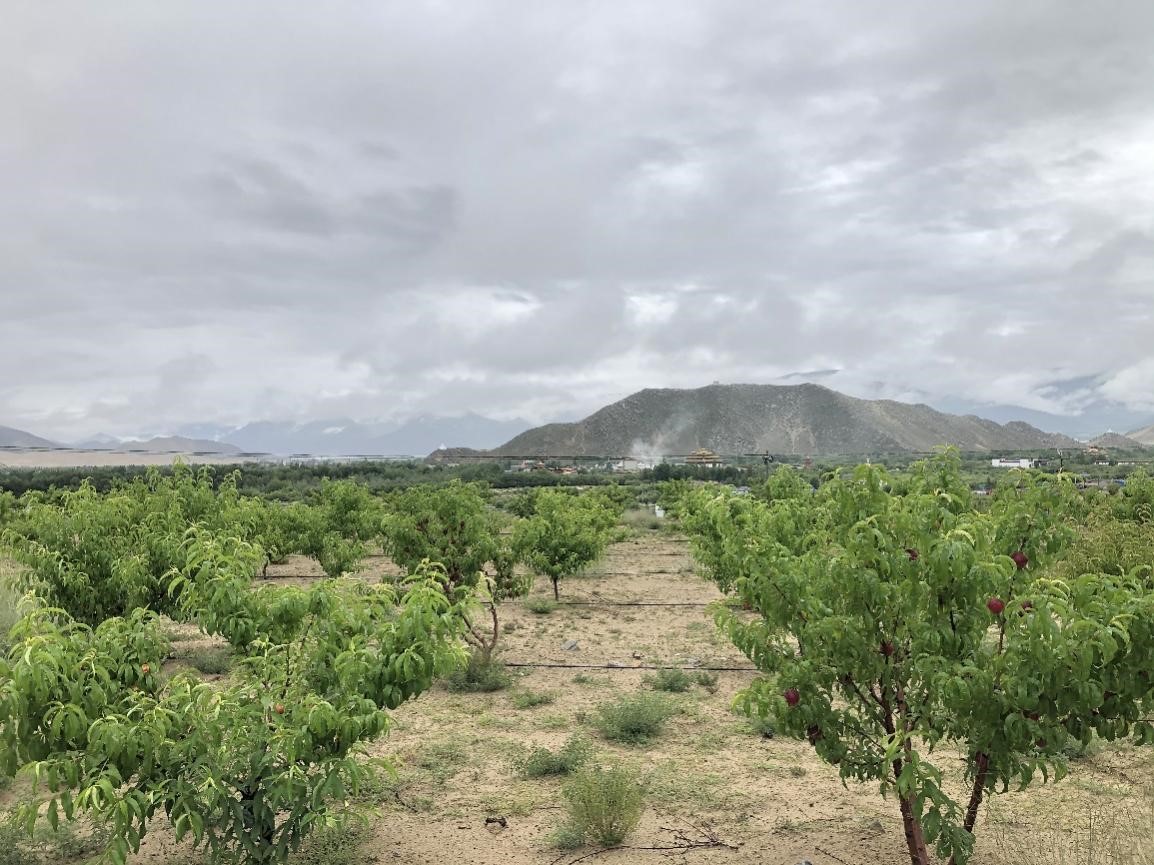 Lei Feng, Party secretary of Dranang county, said the economic fruit tree plantation project was one of the county's poverty alleviation projects. It contributes poverty reduction by providing job opportunities.
"The land belongs to the village collective. By renting it to the enterprise that operates the business, villagers can benefit by collecting the fees," Lei said.
"One of the main goals of the project is to control desertification, which is severe in this area, by planting trees and flowers to better protect the natural environment."