Cooperation breeds prosperity, starting with yaks
Share - WeChat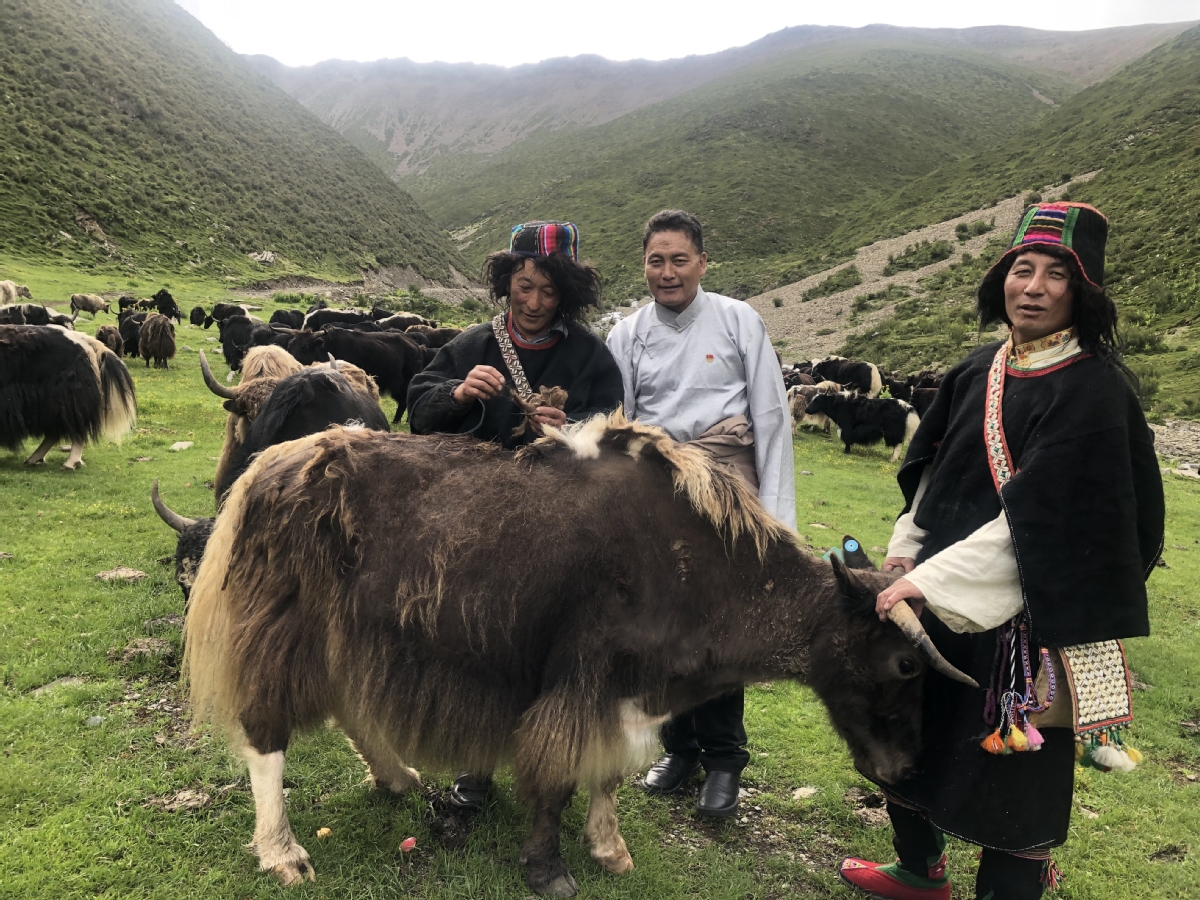 Unlike many people in the Tibet autonomous region who live in remote mountain villages and who rely on traditional farming and herding, some have developed new sources of income as they have joined local collective businesses.
Rongtse village in Nang county's Demmo township has rich resources of natural fertile grassland and farm fields. Kalsang Chokar, its Party secretary, came up with the idea of a yak herding cooperative. The proposal gained the support of his fellow villagers after careful surveys and discussions. Eighty households invested in more than 700 yaks in 2017.
Profits are still limited because the yaks have not reached maturity for sale. However, by selling milk, cheese, yak hair and butter, the cooperative has already begun to benefit the villagers with income growth.
"A single resident didn't have many yaks, so if they herd yaks individually it's a waste of grazing resources and human labor. Working as a collective business, we rent a public grazing area and hire a few herdsmen to manage the yaks," he said.
Butter selling stations were built in 10 villages in the township, and those have already brought economic returns.