Tibet marks progress in socialism, human rights
Share - WeChat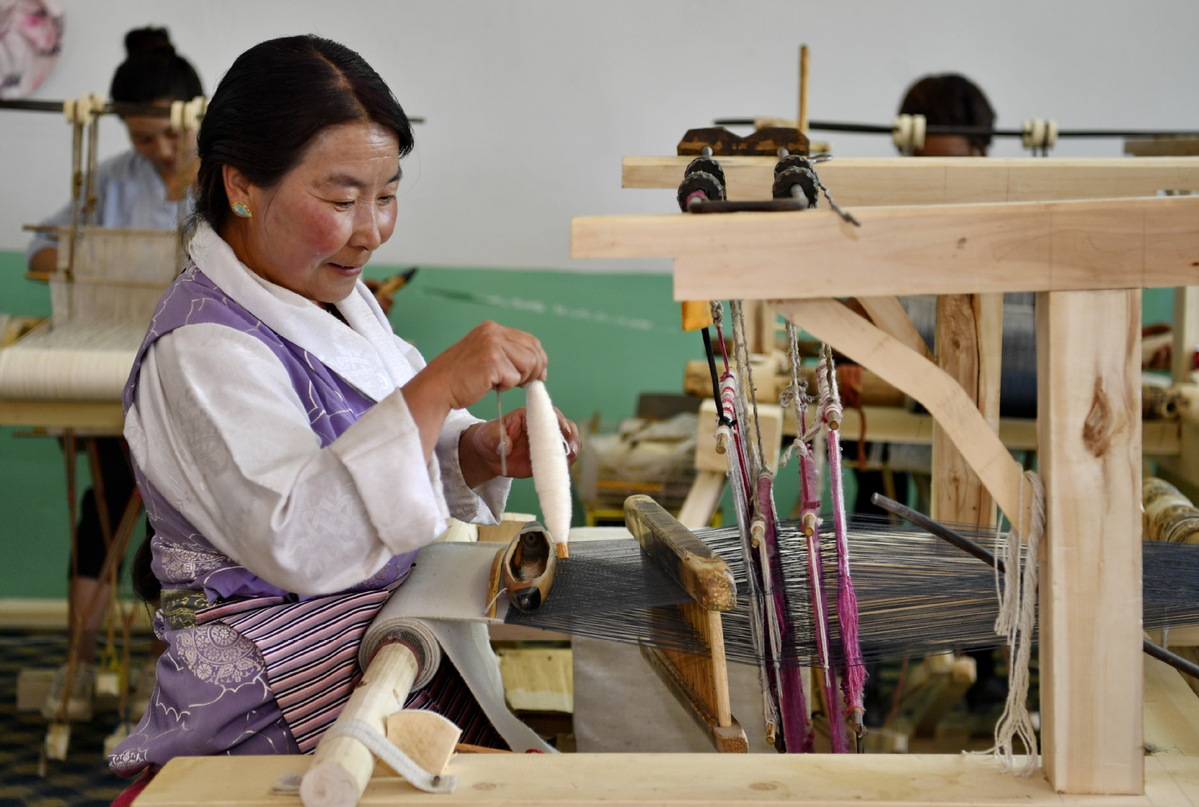 The Tibet autonomous region has achieved a historic leap from a system of feudal serfdom to socialism thanks to the region's democratic reform and the strong leadership of the Communist Party of China, an expert said at an event recently in Chongqing.
More than 20 professors and experts from home and abroad discussed Tibet's social development and human rights record over the last few decades at an online side event of the 44th session of the United Nations Human Rights Council International Conference on Social Development and Human Rights Protection in Tibet. It was held at Southwest University of Political Science and Law in Chongqing in last week.
Muhammad Iqbal, a lawyer from the Awana Law Association in Pakistan who attended, said the old Tibet before 1959 had been under a feudal system for hundreds of years, and thousands of serfs had suffered from cruel exploitation and oppression.
"After democratic reforms, the serfs owned their own land, farming tools, livestock and other means of production, and the people have been enjoying a better, more prosperous life," said Iqbal said.
Yogeshwar Romkhami, former Senior Superintendent of the Nepal police and chief leader of the People's Party of Nepal, said that thanks to Tibet's overall upgrades of railways, highways, education, agriculture and civil aviation, the region has seen tremendous development in its tourism industry and other sectors in recent years.
"The region has seen a fast growth in various fields, including trade, logistics, banking, insurance, e-commerce, as well as new patterns of industry. The livelihood of the region's residents has been substantially improved, along with overall development," Yogeshwar Romkhami said.
Zhou Li, head of the Scientific Research Department at Southwest University of Political Science and Law, said e-commerce was gradually becoming part of people's lives in Tibet, and it has been playing an important role in the improvement of incomes.
"The local residents buy and sell goods via e-commerce platforms; young and middle-aged people conduct online shopping frequently; and the average delivery time is between three and seven days, thanks to transportation and logics developments," Zhou said.
"E-commerce also contributed the improvement of livelihoods among rural residents in the region, through ooperatives operated in many rural villages to produce local products and sell them online. This model has greatly contributed to the region's overall poverty alleviation."