Beijing to lower COVID-19 emergency response
Share - WeChat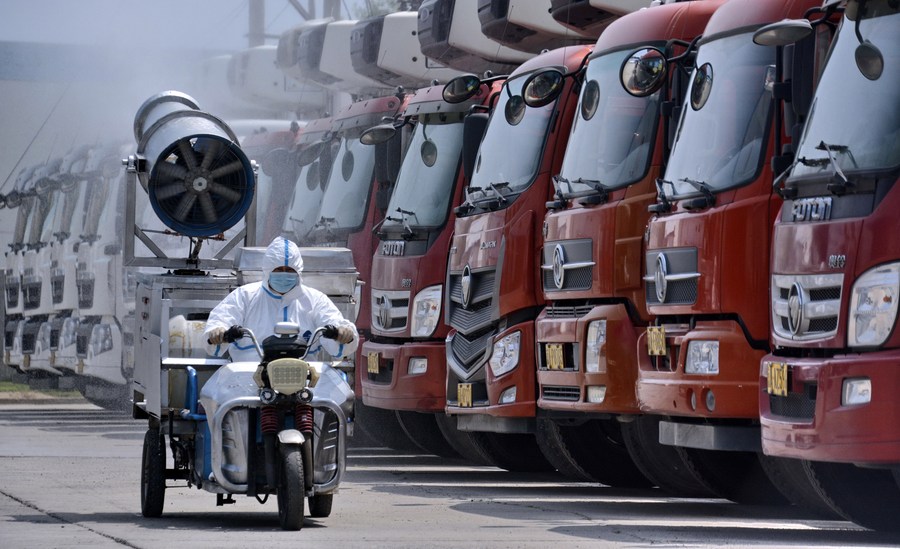 Beijing will lower its public health emergency response from the second to the third level starting on Monday after the assessment of the capital's epidemic situation by experts, senior official said on Sunday.
Chen Bei, deputy secretary general of the Beijing municipal government, said at a news conference that Beijing has contained the spread of the epidemic with swift and strict actions.
"Although imported cases will continue to be the major risk in Beijing considering the epidemic situation globally," she said.
Under the lowered level, public transportation, as well as other public areas, will continue to implement code inspections and body temperature checks.
People should continue to wear masks in crowded area or closed places.
Some adjustments are expected in activity restrictions such as visitors flow in public areas.
Meanwhile, parks, scenic spots, gyms, libraries and museums will be allowed to receive 50 percent of visitors of their maximum capacities.
Conferences with attendance of no more than 500 will be allowed to be held as long as emergency plans are well prepared.
Sports arenas and cinemas will gradually open after assessment.
On June 16, Beijing raised its public health emergency response from the third to the second level due to the new cluster of local COVID-19 infections and the number of confirmed cases in the city exceeding 100 in five days.
Beijing reported no new confirmed cases on Saturday, which means the city had zero new confirmed cases for 13 days in a row, according to Xu Hejian, spokesman for the municipal government on Sunday.
From June 11 to July 18, the city reported 335 confirmed local cases, of which 132 are still hospitalized and 203 have been discharged after recovery.
Altogether 16 asymptomatic cases are under medical observation.