Second round of floods test Three Gorges Dam
Share - WeChat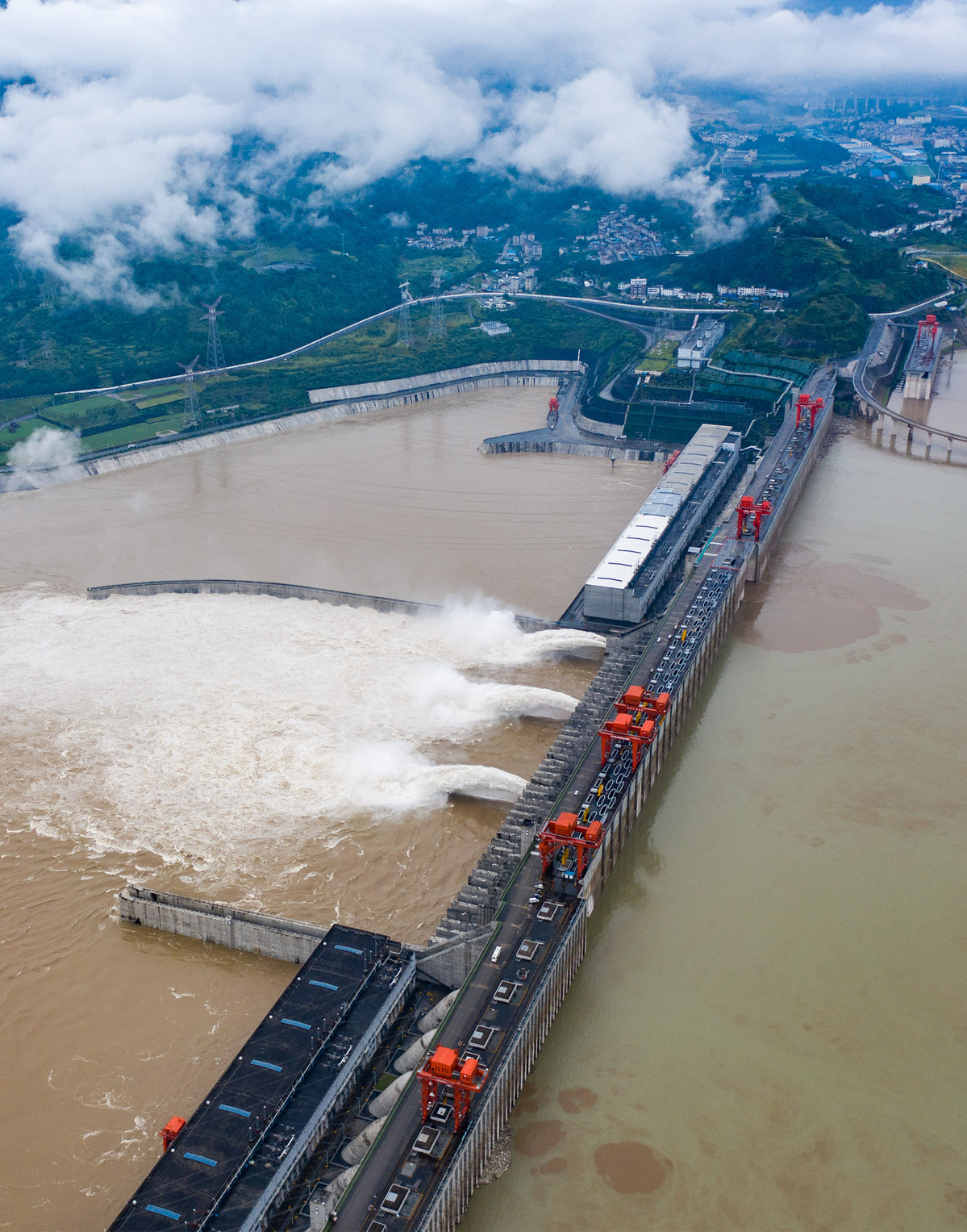 Following continuous downpours in the upper reach of the Yangtze River, the Three Gorges Dam is being tested by the second floods this year in the Asia's longest watercourse, water resources authorities said.
The second flooding of the Yangtze could be stronger than the first one earlier this month, according to the Changjiang Water Resources Commission.
At 10 am on Friday, the Three Gorges Dam again began flooding with a flow rate of 50,000 cubic meters per second. The rate is forecast to reach 55,000 cubic meters per second at 8 pm on Friday, the Yangtze management authority said.
The first flood this year arrived at the dam on July 2 with a peak flow rate of 53,000 cubic meters.