Bubonic plague case confirmed in Inner Mongolia
Share - WeChat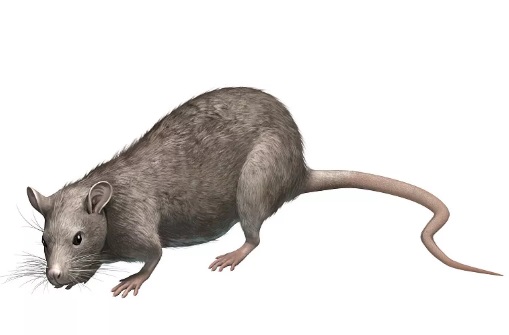 Bayannuur in the Inner Mongolia autonomous region activated a level 3 public health emergency response on Sunday after a case of bubonic plague was reported.
The case was confirmed on Sunday in Urad Middle Banner in Bayannuur, according to an announcement released by the Bayannuur City Health Commission on Sunday evening.
The case, a herder in the region's Urad Middle Banner, was receiving treatment in the Urad Middle Banner People's Hospital.
The patient visited source areas of bubonic plague before getting sick and is now in stable condition and under quarantine.
The case was reported in the Urad Middle Banner People's Hospital on Saturday. A level 3 public health emergency response was activated on Sunday.
Bayannuur residents were informed there was a potential risk of bubonic plague infection by the local health commission and were also told to get prepared for prevention measures and to protect themselves.
Residents have also been prohibited from hunting or skinning animals or leaving the area with animals or animal products, which may be the source of the infection.
Residents were also told to report any incidents of deaths of animals such as the marmot, any suspected cases of bubonic plague or any symptoms of fever or acute patients.
According to the national and regional requirements of the public health emergency response, the Bayannuur health commission said it would release and adjust the information about the response in accordance with the levels of the plague.
Visitors traveling to the grassland should better protect themselves from infection, should not eat wildlife and should not camp on the grassland overnight, Pang Xinghuo, deputy head of the Beijing Center for Disease Control and Prevention, said at a news conference in Beijing on Monday afternoon.
Pang added that anyone with symptoms such as fever should reveal their contact history.
In addition, a suspected case of bubonic plague has been reported in the western Mongolian province of Bayan-Ulgii, according to the country's health ministry on Monday.
A 15-year-old resident of Ulaankhus soum was taken to a hospital on Sunday after eating a marmot hunted by a dog, Dorj Narangerel, head of the ministry's public relations and surveillance department, told a news conference, as reported by the Xinhua News Agency.
Bayan-Ulgii is the westernmost part of Mongolia and shares a border with China's Xinjiang Uygur autonomous region.
Urad Middle Banner borders some desert provinces of Mongolia in the south and shares a port with Mongolia.
There is no evidence that the two plague cases in Inner Mongolia and Mongolia are related.
Two other bubonic plague cases were confirmed in Khovd province in western Mongolia on July 1.Those cases were brothers who were infected by eating marmot meat, Xinhua reported a week ago.
Bubonic plague is a bacterial disease that is spread by fleas living on wild rodents such as marmots. It can kill an adult in less than 24 hours if not treated in time, according to the World Health Organization.
The plague is one of two infectious diseases that are classified as Grade A in China, along with cholera. The Chinese mainland reported a total of five plague cases last year, with one death, according to the Chinese Center for Disease Control and Prevention.