2.34 million Beijing residents tested for virus between June 12-22
Share - WeChat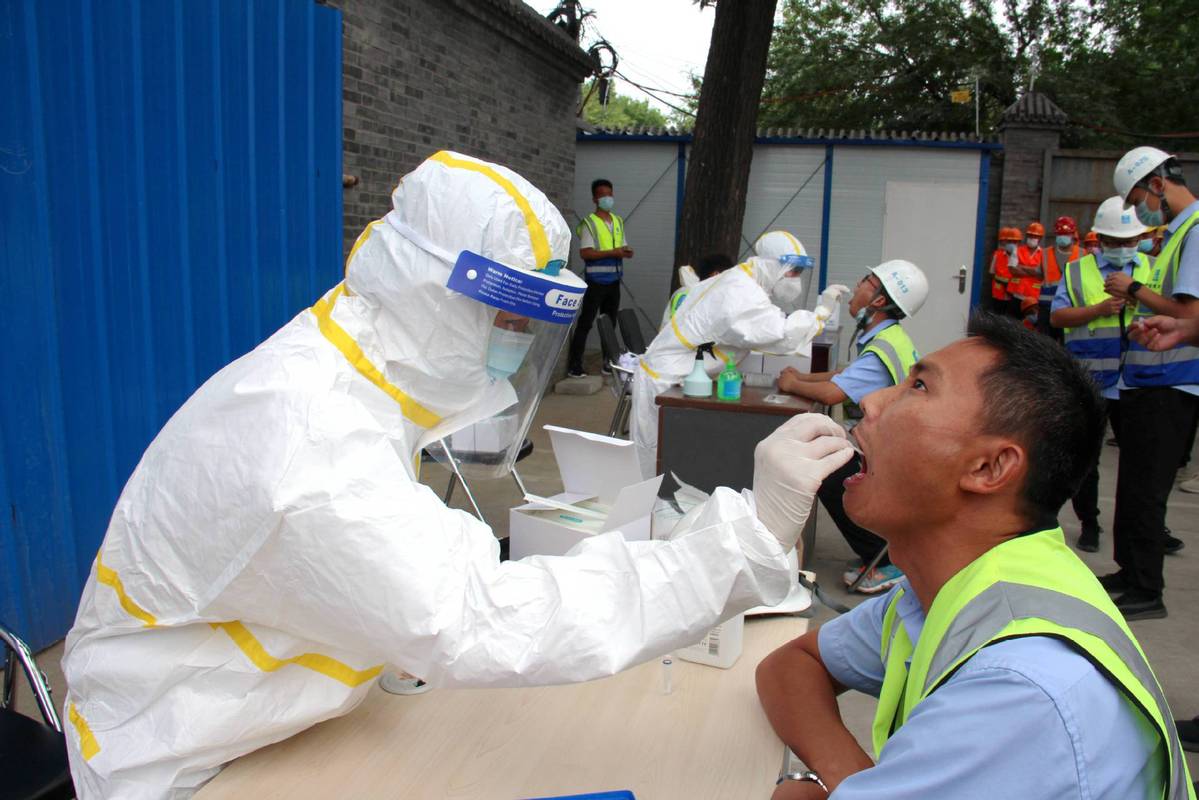 A health official in Beijing said Tuesday that the city has tested about 2.34 million residents between June 12 and 22, with about 7,500 health workers involved in the job.
Zhang Hua, deputy director of the Beijing Municipal Health Commission, said testing in the capital has entered the fast lane.
The city raised its nucleic acid testing capacity from 40,000 to more than 300,000 samples a day, making it possible to screen 1 million citizens each day when "mixed testing" – several samples mixed and tested in one go – was adopted, he said at a daily news conference in Beijing.
Zeng Xiaopeng, director of the Beijing Center for Disease Prevention and Control, said the city plans to test all food delivery workers and other essential workers. Starting on Friday evening, 17 postal service and logistics companies in Beijing organized about 103,000 delivery workers to receive nucleic acid testing, the State Post Bureau said on Saturday.
Beijing confirmed an infection in a deliveryman on Monday, who was found to have worked on the food delivery service platform Eleme between June 1 and 17.
In a statement on Tuesday, Eleme said it is testing all its deliverymen in Beijing and has suspended from work those who had close contacts with the infected coworker and sent them to designated quarantine sites.
The company said it has submitted data on the delivery person's whereabouts over the past 20 days to local health authorities.
Li Fengqin, director of the microbiology laboratory at the China National Center for Food Safety Risk Assessment, said the novel coronavirus isn't transmitted from food to food.
Worldwide, there have been no reported cases of the virus being spread by food, and abundant data show that food will not be infected but may be contaminated, she said.
The food can be contaminated by packaging or food processing workers, she added.
Two infections confirmed on Monday were traced back to a food factory affiliated with the PepsiCo Food (China) in Daxing district, and eight infections were spotted in the factory earlier. Operations at the factory have been suspended and it has been disinfected.