Hainan continuing nation's reform process
Share - WeChat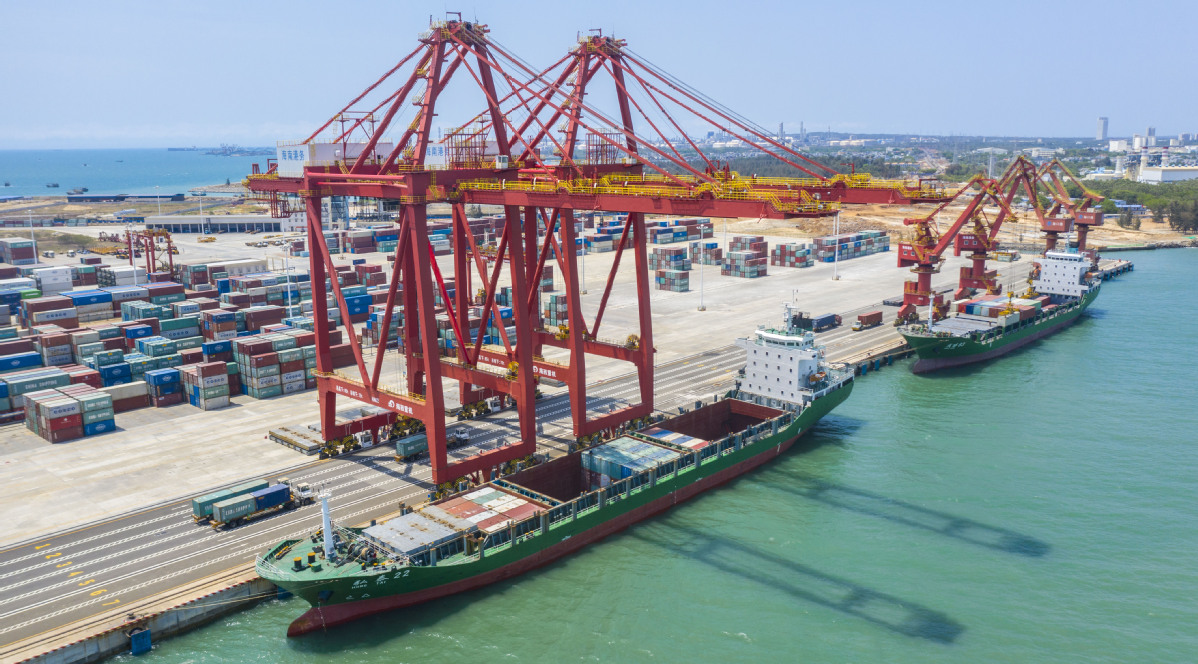 In his famous poem, Locksley Hall, Alfred Lord Tennyson included the memorable line: "Better fifty years of Europe than a cycle of Cathay." Published in 1842, at the height of British economic innovation and dominance, he meant that Europe was changing more in a short period than China did over dynasties. (Cathay is an old name for China.)
The situation couldn't be more different now. China is constantly reforming and developing its economy and society, while Europe's and North America's economic institutions are, at best, stagnant. It seems like every month China announces the next step in the long-term process of reforms designed to strengthen productivity-enhancing institutions.
The recent announcement that Hainan will become a free trade port is another in a long series of market-based reforms building the institutions that will allow the country to continue to develop over this century.
According to the government's new master plan, the island province will have implemented a special Customs clearance zone and free trade port system by 2025. The island's trade institutions will continue to be developed through 2050, when Hainan is expected to be one of the major free trade ports of the world.
Hainan will have a low income tax rate-15 percent maximum compared to 17 percent in Hong Kong. Policies will encourage both foreign and domestic investment and capital flows will be facilitated. Skilled Chinese and foreigners will be welcomed. There will be no tariffs on most imports and duty-free coverage for goods purchased on the island will be expanded. Already, starting in 2018, visa-free travel to Hainan has been available for 59 countries. The government will implement policies to encourage high tech and medical industries.
Also, Hainan will allow the so-called seventh freedom in air travel. This means that foreign airlines will be able to travel to or from Hainan and a third country without stopping in their home country. This will enable the island to be a major air traffic hub for Southeast Asia and beyond.
The leading theories of economic development are based on institution-building. Institutions in this sense are laws, rules and regulations that allow businesses to invest with confidence and that allow individuals to thrive. China has been building these needed institutions for the past four decades, and the rate of progress has been stepped up in recent years.
Introducing the Hainan Free Trade Zone last week, President Xi Jinping underlined the importance of prioritizing integrated institutional reform and promoting the free and efficient flow of production factors in developing a high quality and high standard free trade port in Hainan.
He said the institutional integration would be prioritized to free people's minds to make bold innovations and ensure enduring progress.
The Hainan free trade port and reform plan is another example of market-oriented reform policies implemented throughout China in recent years. There has been strong emphasis on strengthening the rule of law, which is necessary for an efficient commercial system. At the two sessions meetings this year, the government announced strong steps to aid private businesses, especially small and medium-sized businesses. Last year, further steps were taken to ensure equal treatment for foreign businesses.
Today, Hainan is not a rich province. Four of its counties are on the government's list of those suffering extreme poverty and its GDP per capita is 12 percent below the national average. The plan acknowledges that it will take a generation to transform its economy completely.
A major challenge will be to attract the highly-skilled people needed to build the new high-tech businesses. But the right institutions can attract both the needed businesses and enough talented people. Also, Hainan will have world-class physical infrastructure and new educational facilities.
Hainan is sometimes called "China's Hawaii", which might be interpreted to imply that its major business will continue to be tourism. The plan does call for continued tourism, especially for shopping and medical care. But the island economy will be also diversified to higher value-added industries. Hainan is also adjacent to the busiest sea lanes in the world. And, it is near the dynamic economies of the remainder of China and Southeast Asia, rather than being isolated in the middle of an ocean like Hawaii.
Hainan is planning to attract a wide variety of industries, including shipping services, high-tech development and manufacturing, industrial parks, healthcare and environmental protection-related businesses. This is much more sustainable than relying on one industry.
In particular, it's a big advantage that Hainan will not focus primarily on finance or seek to become one of the tax-havens found around the world. As we've seen in major finance centers, including New York, London and Hong Kong, finance salaries are often so high that they raise costs to a level that almost all other types of business are driven away.
Last year, the Hainan Boao Lecheng International Medical Tourism Pilot Zone implementation plan was announced. The zone allows foreign and domestic healthcare companies to gain a beachhead and set up shop in Hainan. Also, some internationally approved drugs that are not yet approved in the remainder of China will be available. Therefore, Hainan is becoming a destination for international healthcare. However, a March report from the World Bank pointed out the need to ensure that these medical capabilities are also applied to helping average people in the province.
Developing Hainan's economy also supports China's long-running goal of opening up trade, investment and development throughout Eurasia through Belt and Road investments and other programs. Its port will become a major shipping hub for the South China Sea and beyond.
The free trade port and market-based reforms in Hainan are just two elements in a bigger effort to further develop a high-quality economy with market-based institutions throughout China. The huge growth over the past 40 years has been made possible largely because of the constant expansion of reform and opening-up policies. Hainan's reform policies and the deep reforms announced at the recent two sessions meetings mean that China's development will continue through the next decades.
The author is a senior staff commentator of China Daily.