Oil majors planning Hainan expansion
Share - WeChat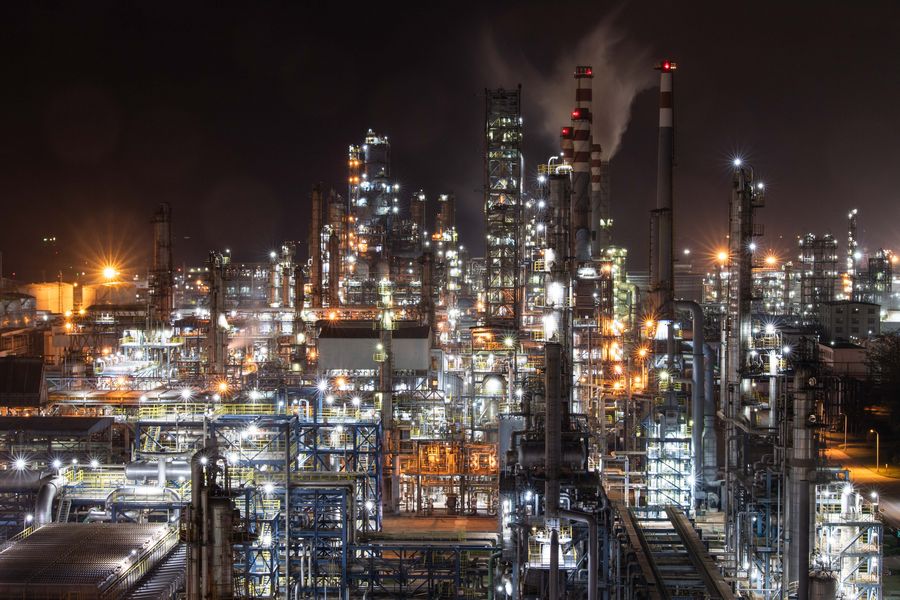 China's oil majors are planning ahead in Hainan province as they believe the package of preferential policies to build the area into a globally influential and high-quality free trade port will drive up local oil and gas demand.
Hainan Oil Refinery & Chemical Co Ltd, the Hainan refinery unit of the country's largest oil refiner China Petrochemical Corp (Sinopec), plans to produce up to 1,000 KTA (kilotons annually) of ethylene in a refining renovation and extension project. The province is seen serving as a new growth engine for ethylene in both the nation and the global economy.
The upgrade is expected to boost economic growth in the downstream sector by more than 100 billion yuan ($14.1 billion), the company said.
According to the government's plan of establishing a more liberalized and open shipping system, it is expected the volume of freight traffic in Yangpu port will dramatically increase. The ethylene and petroleum refining project will help expand the import and export trade volume while boosting the local port industry, it said.
China National Petroleum Corp (CNPC), one of China's top three oil giants, has also been actively exploring new energy projects in the province. They include distributed energy, solar power, geothermal and hydrogen power.
CNPC has been trying to lay out a new energy map in the province through new construction, asset acquisition and joint venture cooperation in recent years. The firm wants to come up with more energy alternatives for the free trade port, it said.
Sinopec's Hainan refinery is located in the Yangpu Economic Development Zone in the northwest of the province, operating 30 sets of oil refining and petrochemical production units as well as the corresponding oil storage, transportation facilities and utility systems.
Analysts believe expansion of the refining sector will help bolster energy reserves while providing bulk cargo transportation support for the petrochemical and other leading industries.
Rich in natural resources, a unique geographical location, Hainan sees enormous advantages in its trading and storage bases.
It is one of the top reasons why oil and gas majors like Sinopec have been laying out its strategic blueprint in the province for more than 10 years, said Li Li, the research director at energy consultancy ICIS China.
With an eye of those advantages, Netherlands-based Royal Vopak, the world's top independent tank storage provider, has cooperated with the State Investment and Development Corp starting some 10 years ago to set up a commercial oil storage base there, she said.
With relatively limited local consumption capacity, the province should attract more foreign investors to help vitalize the economy, she added.
Pan Gongsheng, vice-governor of the People's Bank of China, said earlier the government will encourage commercial banks and other financial institutions to encourage an open economy and support a global exchange for energy, shipping and bulk commodities.
The government said development of the province will first focus on liberalization and facilitation of trade and investment, followed by further optimizing the opening-up policies for the economy and institutional arrangements.
By 2035, high-level process supervision will be mostly built to achieve free trade and investment, free cross-border capital flows, free and convenient transportation and access for people, and the safe and orderly flow of data.
The province will further enable the free flow of trade and investment by introducing measures that center on zero tariffs for the trade of goods to encourage the free flow of trade and give foreign investors greater access to the financial services field, it said.
Finance Vice-Minister Zou Jiayi said some imported goods are exempted from import duty, value-added tax and consumption tax before the island-wide Customs clearance operation in 2025. Goods outside the imported taxable commodities will be exempt from import duties after that period.
Hainan Free Trade Port will also come up with a zero-tariff negative list and three positive lists that focus on supporting high-tech, ecological and environmental protection and specialty industries. More efforts will also be made to gradually shorten the negative list and expand the positive list in the future.