The coming FTP bonanza
Share - WeChat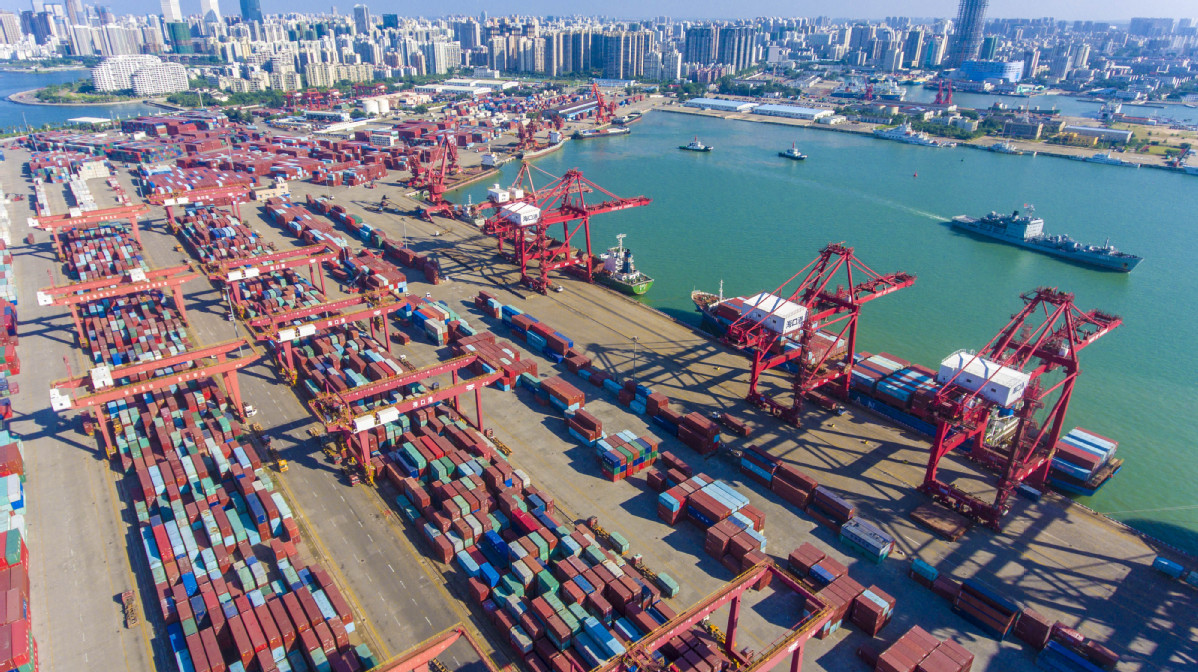 Hainan basics:
Population of permanent residents: 9.45 million (at the end of 2019)
GDP: 530.89 billion yuan ($75.1 billion) in 2019
Land area: 35,400 square kilometers
Annual hours of sunshine: 1,750 to 2,550
Average annual temperature: 23 C to 26 C
Average annual precipitation: more than 1,600 millimeters
SOURCE: INFORMATION RELEASED BY THE HAINAN PROVINCIAL GOVERNMENT
Timeline:
April 13, 2018: President Xi Jinping unveils a plan to support the development of Hainan island into a pilot free trade zone and gradually and steadily into a free trade port with Chinese characteristics.
April 14, 2018: Guidelines are jointly unveiled by the Central Committee of the Communist Party of China and the State Council, China's Cabinet, to support Hainan's efforts to deepen reform and opening-up.
May 1, 2018: Hainan offers visa-free access to tourists from 59 countries.
Oct 16, 2018: China rolls out a general plan for the Hainan pilot free trade zone.
Jan 1, 2019: A free trade account system is put into service in the Hainan pilot free trade zone.
Feb 23, 2019: Hainan launches a 3-billion-yuan fund for free trade zone construction.
June 1, 2020: A master plan for the Hainan free trade port is released.
June 3, 2020: Eleven key industrial parks are unveiled to support the construction of the Hainan free trade port.
Goals and benefits of Hainan's free trade port:
By 2025:
Basically establish a set of free trade port policies focusing on trade and investment facilitation
By 2035:
Forge the free trade port into China's new highland of an open economy with a more mature free trade policy system and operation mode
Around 2050:
Build the island into a high-level free trade port with strong international influence
Some benefits before 2025:
Higher quota for offshore duty-free shopping: up to 100,000 yuan per person every year from 30,000 yuan, expanding the categories of duty-free products
Permission for foreigners to visit Hainan visa-free for a wider range of purposes, including commerce and trade, family visits, medical treatment, exhibition, and sports competitions
Organization of the China International Consumer Products Expo. Overseas exhibits imported or sold during national-level expos to be tax-free
Exemption for enterprise income tax on revenues from new overseas direct investment before 2025 for enterprises in tourism, modern services, new and high-tech industries established in the Hainan free trade port
Personal income tax exemption for income over and above that which is liable for the normal 15 percent tax rate, if the taxpayer works in the Hainan free trade port as a high-end or urgently needed professional