Innovative breakthroughs can build better pilot FTP: Industry experts
Share - WeChat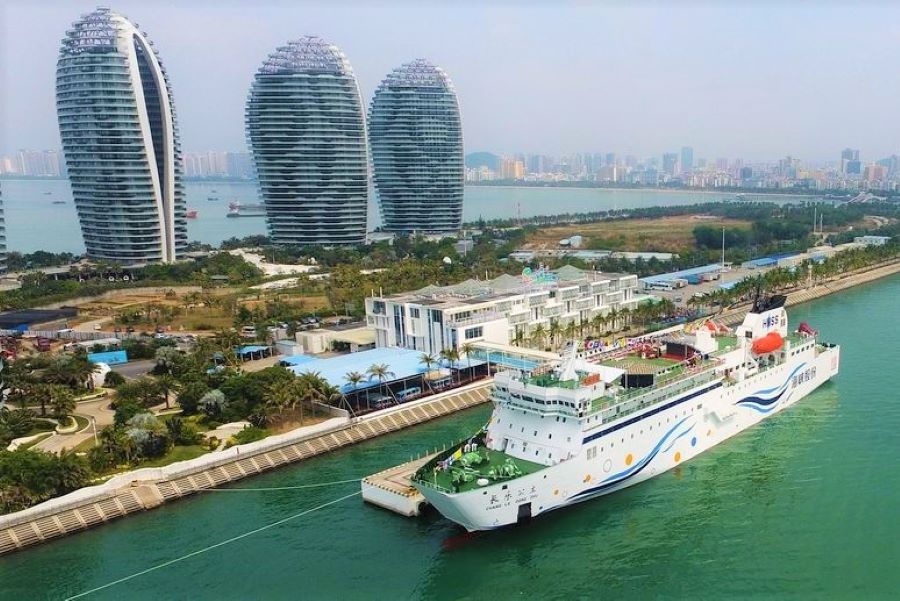 Hainan may seek innovative breakthroughs in economic and social governance to build a better pilot free trade port, industry experts said.
Lin Zhigang, deputy research fellow at the Chinese Academy of International Trade and Economic Cooperation of the Ministry of Commerce, said at an online seminar that to better build the Hainan Free Trade Port, there should be innovations in policies and systems, and the newly-launched master plan for the Hainan Free Trade Port already demonstrates the country's efforts in governance innovation. The online seminar was jointly held by the Hainan Research Institute of the University of International Business and Economics and the Free Trade Zone Research Institute of Nanjing University.
According to the master plan, qualified overseas personnel are allowed to serve as legal representatives of legal institutions, public institutions, and State-owned enterprises in the Hainan Free Trade Port.
The breakthrough is beneficial for Hainan to attract more international talents to serve the free trade port, he said.
In addition, according to the master plan, the free trade port should implement an international evaluation mechanism for talents, and conduct market-based evaluation through salary levels to form a market-oriented talent mechanism.
The policy helps Hainan attract talents of various types in a more flexible and convenient manner, Lin said.
Nie Pingxiang, deputy director of the service trade institute under the MOC, said that the master plan also demonstrated institutional innovation and reform in trade and investment liberalization and facilitation.
According to the plan, for trade in goods, the system of liberalization and facilitation with "zero tariff" as the basic feature should be implemented. For service trade, the measures of "allowing both market access and operation" should be carried out.
UIBE's Hainan Research Institute said in the process of implementing the master plan, it will accurately grasp policy trends, enhance academic research and strengthen academic cooperation to offer constructive suggestions on building the Hainan Free Trade Port.