Domestic and foreign firms to invest more in FTZ
Share - WeChat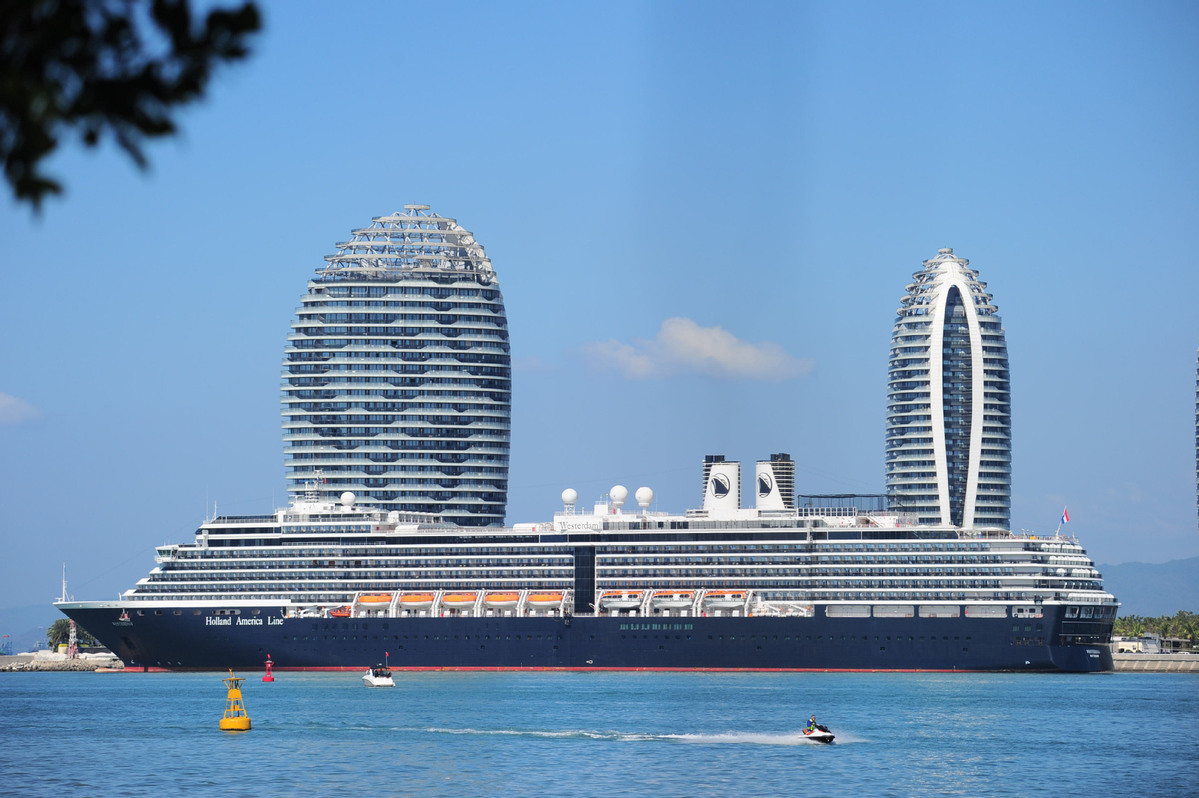 Many domestic and foreign companies are planning to invest in the China (Hainan) Pilot Free Trade Zone as the country continues to build infrastructure facilities and introduce more incentivized policies to attract foreign investment in the zone this year, said business executives and experts.
These opportunities come from the government's recent moves to further widen market access for foreign capital by shortening negative lists that identify sectors where foreign capital is restricted, and expanding the catalog of industries where foreign investment is encouraged in China's FTZs, said Sang Baichuan, an economics professor at the University of International Business and Economics in Beijing.
Manufacturing, high technology, energy conservation and environmental protection-as well as service-sector industries-are some of the areas expected to attract more foreign investors, Sang said, adding that further economic opening is conducive to better ensuring the legitimate interests of global companies and boosting FTZ vitality.
Wan Min, chairman of China Tourism Group, said as the majority of businesses in the Hainan FTZ have resumed operations, there will be compensatory consumption in the zone's service and tourism sectors once the contagion passes.
The group will make full use of the policy advantages such as free trade port development and dutyfree shopping, strengthen international cooperation, enrich the content of tax-free goods and promote online shopping platforms to develop its business in Hainan province, he said.
In addition to investing and building a 12.8 billion yuan ($1.81 billion) tax-free commercial complex in Haikou, Hainan's provincial capital, the centrally-administrated State-owned enterprise CTG began operating the second phase of the complex including foreign brand designer stores, a cinema, children's park and restaurants in Sanya in January.
Zhou Lingjun, deputy manager of CTG's Hainan branch, said the company will take multiple measures to boost market confidence for the next phase. For example, it will hold a duty-free shopping festival to make up for losses by expanding both online and offline marketing.
Attracted by Hainan's growth potential and its convenient geographical location close to the economies of the Association of Southeast Asian Nations, a total of 23 central SOEs-including China Merchants Group, China National Machinery Industry Corp and China Railway Group-invested 35 billion yuan across Hainan in 2019 to establish regional headquarters, plants, ports, service sector plays, R&D facilities, the State-owned Assets Supervision and Administration Commission said.
In addition to central SOEs, global auditing and consulting firm Deloitte established its Hainan regional headquarters in Sanya in January. A number of multinationals such as Samsung Electronics Co, GLP Group and Temasek Holdings have all invested in various projects in the Hainan FTZ since last year.
Dong Debiao, general manager of Deloitte China's Hainan office, said the Hainan FTZ boasts a vast market that will facilitate the company's innovative projects.
Dong said Deloitte would provide professional services to support development of the Hainan FTZ and free trade port in fields including creating a world-class business environment, carrying out global investment cooperation and improving government service capabilities.
Annie Lee, general manager of Swire Coca-Cola Beverages Hainan Ltd, a subsidiary of Coca-Cola China, said per capita consumption of the company's beverages was the equivalent of 89 cans in Hainan in 2019, which is higher than the country's average of 47 cans. This is due to the high tourist numbers in Hainan last year.