Motherland support has helped Macao's success, advisor says
Share - WeChat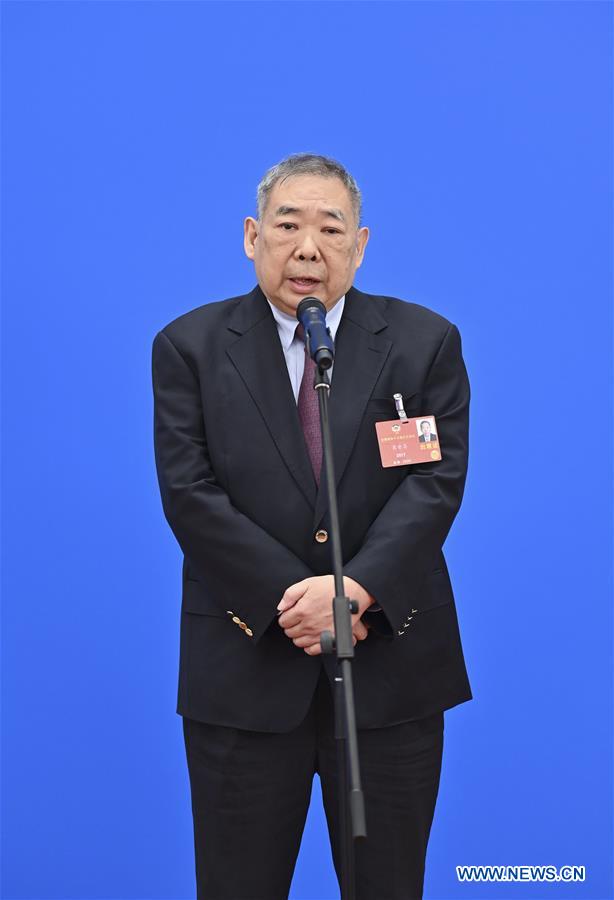 The support of the motherland has helped the Macao Special Administrative Region achieve a great deal and more success is ensured under the "one country, two systems" principle, a political advisor said on Wednesday.
Chui Sai-cheong, a member of the Chinese People's Political Consultative Conference National Committee from Macao, said on the sidelines of this year's two sessions that it is the "one country, two systems" principle that has ensured Macao's remarkable economic and social progress in the past 20 years since its return to the motherland.
Macao's economy has continued to grow and the livelihood and welfare of its people has been protected since its return, Chui said. Residents in Macao have enjoyed an annual share of the cash offered by the SAR government since 2008. Last year, each resident received 10,000 Macao Pataca ($1,255), he said.
Last year, President Xi Jinping attended a series of activities to celebrate the 20th anniversary of Macao's return to the motherland. This was a clear indication of the importance President Xi attaches to Macao's economic and social development, Chui said.
Additionally, Macao and its neighboring city of Zhuhai in Guangdong province, are strengthening cooperation to jointly develop the Hengqin free trade zone, which will provide space and impetus for Macao's long-term development in the future, Chui said.
"Macao residents have deeply realized that the SAR's success cannot be separated from the support from the motherland," he said.
Macao completed the legislating of the law on safeguarding national security in 2009, and established the national security council in 2018, chaired by the chief executive of the SAR, Chui said, adding that it provided a good demonstration that "one country, two systems" operates under one country.
The Macao SAR government, together with all sectors of society, has actively promoted the Constitution and the Basic Law of the Macao SAR. Additionally, the Constitution and the Basic Law have been listed as compulsory courses in universities and are also key courses for training civil servants, according to Chui.
"We will resolutely uphold the authority of the Constitution and the Basic Law, safeguard the central government's overall jurisdiction over Macao, guarantee the SAR's high degree of autonomy, and help Macao integrate into the development of the Guangdong-Hong Kong-Macao Greater Bay Area with the advantages of 'one country, two systems'," he added.