NPC deputy sees Tibet school transformed
Share - WeChat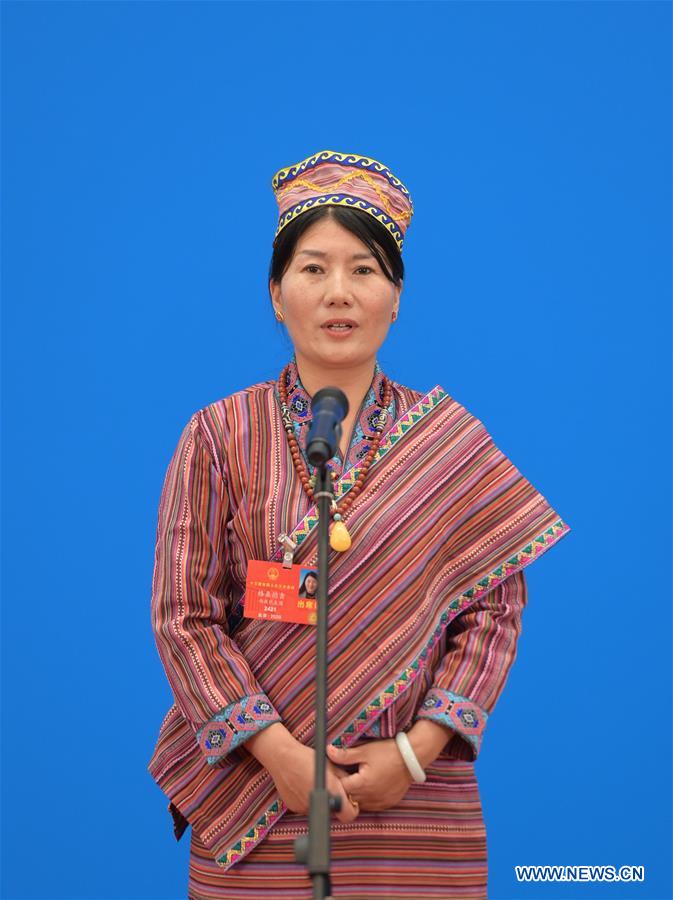 Kalzang Dekyi, a deputy to the 13th National People's Congress, has served as a primary school teacher in remote Metog county in the Tibet autonomous region since 2001. It was the last county in China to be connected with highways.
Now, Kalzang Dekyi is deputy headmaster of the county's Wanquan Primary School.
"My hometown is beautiful, but it is so far away from everything," she said on Monday. "Education is the only path to a better future."
Back in the 2000s, working as a teacher, Kalzang Dekyi was not only teaching in the classroom but visiting students' families to convince them not to let a child drop out.
"When I was told by a student's parents that their daughter was about to quit school because of the family's poverty, I shared my own story with them," she said. "I explained the good education policies of the government. Later I was pleased to see the girl was back in school again. …
"She continued her education, and eventually she became a teacher like me."
Kalzang Dekyi said infrastructure and teaching quality have both improved greatly at her school now, with a three-story building having been built and kids enjoying the new art and music rooms and a new lab.
"Education policy has become better and better," she said, adding that now, rural Tibetan students can have 15 years of education tuition free.
Education has shifted from merely keeping kids in school to providing them with a better, higher-quality education today, she said.
"More and more kids can explore the outside world in this way, and their destinies have been changed for the better."