Real-time e-dekkos trigger trips across nation
Share - WeChat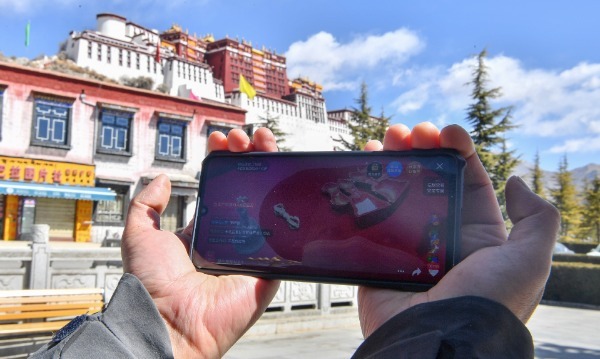 Chinese online travel agencies have launched livestreaming programs for short-term lodging services and tourist destinations across the nation.
They are promoting "cloud tourism" at domestic scenic spots in anticipation of an end to the COVID-19 pandemic.
Feng Rao, head of tourism research at Mafengwo, an online travel platform, said consumers like livestreaming sessions that provide intuitive and authentic accounts, and allow them to communicate directly with providers of shared accommodation and tourism operators.
Feng said after watching some good-quality livestreaming programs, consumers tend to make their travel decisions. "Short-haul travel has become an integral part of China's tourism sector, while short-term lodging services are not only vital to short trips, but offer a combination of quality life and leisure entertainment, attracting more and more attention of consumers."
Of late, platforms such as Mafengwo have also attracted participation of other players vying for the attention of their customers. For instance, museums and galleries such as the Palace Museum in Beijing, the Louvre in Paris and New York's Metropolitan Museum of Art have staged online exhibitions on Mafengwo and short video platform Kuaishou.
Feng said using livestreaming and other methods, Mafengwo will further deepen cooperation with short-term lodging service providers nationwide, to help the tourism and hospitality industry rebound from the impact of the pandemic. In the process, consumers are expected to enjoy more choices in the types of accommodations listed online and better travel experiences.
Fliggy, Alibaba's travel service platform, has also jumped on the bandwagon of livestreaming. Since its launch in February, there have been hundreds of livestreaming sessions each day, covering more than 30 countries and regions across the globe, with up to 7.5 million online viewers tuned in on average for any single show, said Xu Xiang, head of livestreaming business at Fliggy.
Xu said livestreaming and cloud travel services help merchants build their own brands and customer bases so that they can exploit any potential boom in the post-pandemic period.
According to a survey conducted by the China Tourism Academy and Ctrip, China's leading online travel agency, demand for tourism could spike if COVID-19 subsides this summer.
The month of May began with a five-day public holiday, which will be followed by summer from June to August-a popular period among travelers. Some 15 percent of the respondents expressed willingness to travel during the period. And 14 percent opted for a trip in October when China shuts down for the seven-day National Day holiday.
The survey report said safety measures, paid vacations and discounts offered by travel agencies are considered important elements to spur consumers' enthusiasm for tourism. Yunnan province, Hainan province and Shanghai are the most popular tourist destinations.
Peng Liang, chief researcher at Ctrip's big data laboratory, said the pandemic is expected to have only a temporary impact on the tourism industry, and people's travel demand has not disappeared.
"The domestic leisure tourism will usher in development opportunities as people's willingness to travel is strong," Peng said, adding the epidemic may accelerate the popularization of online tourism services.