Terms of endearment
Share - WeChat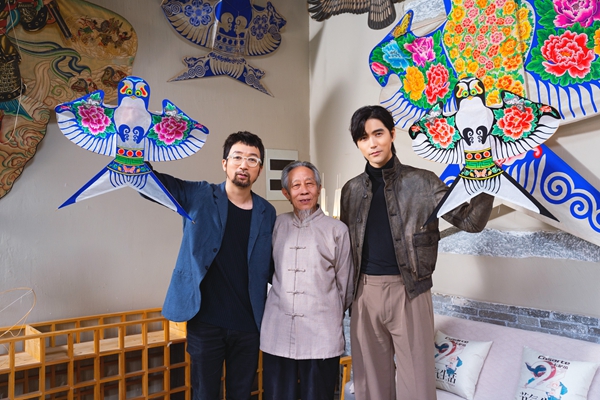 Silk, as a key element of the nation's culture, has also inscribed its unique chapter in Chinese history and civilization, exemplified by the communication along the Silk Road trading route that bridged the gap between the East and the West, Li Bo explains.
"The best silk fabric is brocade. Among all types of brocades produced in China, yunjin (brocades as splendid as clouds) from Nanjing is the most renowned," says Li Bo.
The museum at which he serves as curator is built on the relics of the royal brocade and fabric agency during the Ming and Qing dynasties (1368-1911), which is also famous for cultivating the inspiration for master novelist Cao Xueqin's household classic The Dream of the Red Chamber.
Leading a crew of around 25 members, director Ji Yang tells China Daily that the production team traveled to eight cities, including Shanghai, Beijing, Changchun and Huangshan, to shoot scenes most representative to the featured terms. The production began in October, and will conclude by the end of this month.
"We have always been dedicated to television programs publicizing Chinese culture," says Ji.
"It's fun to discover that all the customs, farming activities and ceremonies that take place in a specific term have a common characteristic, which all reflect our desire to lead a good life," he adds.
Producer Liu Shengchen says the show also wants to serve as a short break or an opportunity to slow down from the hustle and bustle of stressful metropolitan life.
"For instance, we invited musician Zhang Xiaohou and designer Qiao Xiaodao, who haven't met for seven years, to rekindle their friendship during Light Snow, the last term before the beginning of the chilly winter," says Liu.