Terms of endearment
Share - WeChat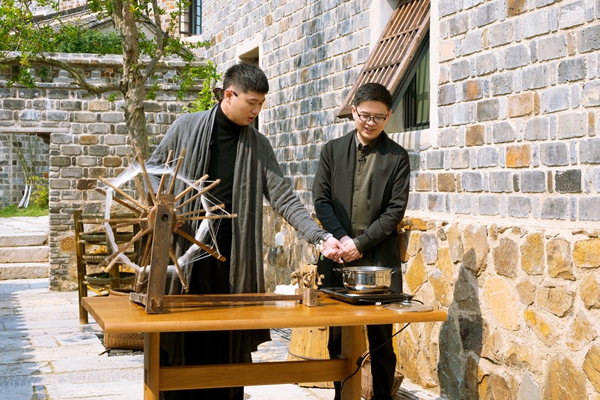 With 24 episodes set to be produced-each one featuring a single solar term-the show features a whole host of popular celebrities, ranging from showbiz veterans like singer Gong Linna and actor Yu En'tai to scholars, including Jiang Changjian and Li Bo, as well as sporting heroes like former figure skating world champion, Chen Lu.
In each episode, the celebrities help to introduce and explain the featured term, helping the audience to experience the beauty of Chinese culture.
Debuting on Zhejiang Satellite TV, as well as streaming sites Tencent Video and Bilibili, in early January, the show has recently aired its latest episode about Grain Buds, the 8th solar term which begins on May 20 and ends on June 4 this year.
Li Bo, folklorist and curator of Jiangning Imperial Silk Manufacturing Museum in Nanjing, capital of Jiangsu province, and actor Li Lin serve as the hosting duo who will help the audience to explore the farming activities associated with the period.