14 new infections, 2 imported, on Chinese mainland
Share - WeChat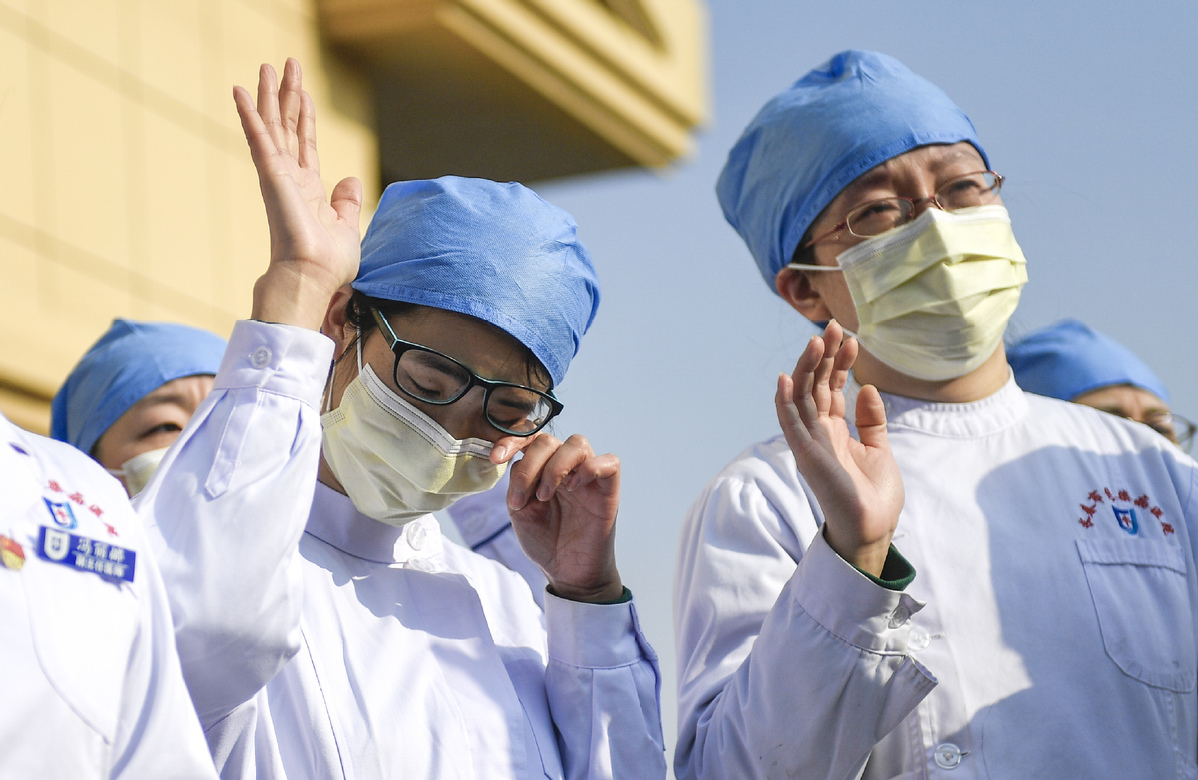 The Chinese mainland reported 14 new COVID-19 infections on Saturday, with two being imported cases, according to the latest updated data from the National Health Commission.
Northeastern China's Jilin province and Central China's Hubei province reported the other 12 locally transmitted cases, the commission said, adding that one new suspected case, which was imported, was also reported on Saturday in North China's Inner Mongolia autonomous region.
The new infections have brought the tally of confirmed cases to 82,901 on the Chinese mainland, with 1,683 confirmed imported cases.
Also on Saturday, 74 patients were discharged from hospitals, and 427 people were released from medical observation.
By the end of Saturday, the Chinese mainland had seen 78,120 discharged from hospitals and 4,633 deaths. The authorities also traced 736,787 people with close contacts and 5,840 of them were still under medical observation.
The Chinese mainland also reported 20 asymptomatic cases on Saturday, with one being imported. Sixty-one asymptomatic cases were released from medical observation on Saturday and 794 are still under medical observation.
Hong Kong, Macao and Taiwan had reported 1,044, 45 and 440 confirmed cases, respectively, by Saturday.