No evidence mosquitoes can pass coronavirus: top expert
Share - WeChat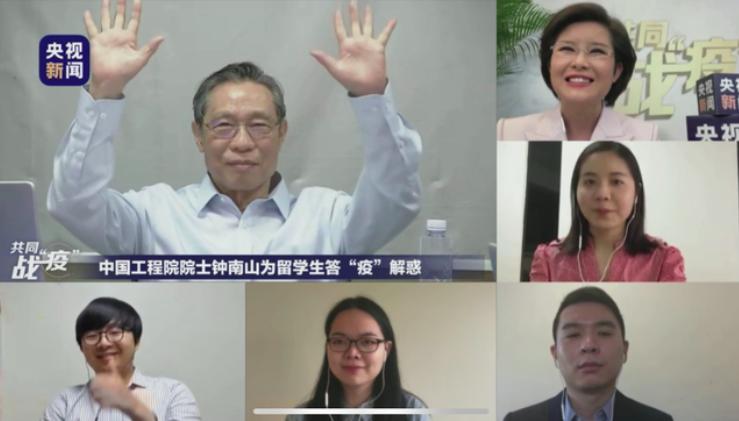 There is no evidence so far that the coronavirus can be transmitted by mosquitoes, China's top respiratory expert, Zhong Nanshan, said on Monday during a video conference with staff members from the Confucius Institute and Chinese students studying abroad.
At the invitation of China's Ministry of Foreign Affairs and the National Health Commission, Zhong answered questions about the pandemic.
With the arrival of summer heat, virus activity will likely decline, he said. However, the natural ultraviolet rays of the sun are not strong enough to provide a sterilizing effect, he added, nor can people rely on high temperature alone to reduce the spread of the virus.
Zhong said that in his observation most COVID-19 patients recovered well after being discharged from the hospital, and those with no underlying health problems generally improved rapidly.
He and his team tested the lung functions of more than 100 recovered patients, and found while they hadn't returned to normal, the damage was relatively minor, meaning the outlook was positive.
Zhong said he doesn't agree with promoting so-called herd immunity because it requires the sacrifice of many people. To achieve herd immunity — a reference to large human populations — COVID-19 would require 60 to 70 percent of the population to be infected, a number still far out of reach.
"We have a lot of options. We can prevent, protect and buy time to develop a vaccine," he said.
Zhong reminded Chinese students overseas to wear face masks for protection and to pay attention to disinfecting the home and washing the hands, especially when sharing a kitchen and bathroom with others.
For those developing a fever, he advised drinking more water and taking medicines such as Ibuprofen and traditional Chinese medicine lianhua qingwen (lotus for cleansing).
He cited a recently concluded experiment that provided evidence that the TCM product had a positive effect.
In experiments, researchers found that a lianhua qingwen capsule had some inhibitory effect on the coronavirus, although it was weak. Its advantage was that it seemed to help repair cell damage and reduce inflammation caused by virus.