Around 150 medics sent abroad to help fight COVID-19
Share - WeChat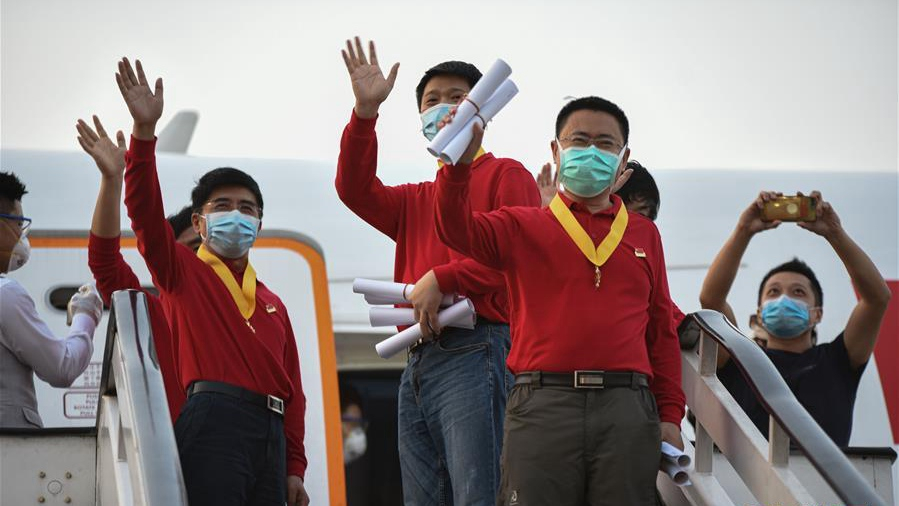 China has sent 15 batches of medical expert teams totaling 149 members to 16 countries to assist the fight against COVID-19, Mi Feng, a spokesman for the National Health Commission, said on Saturday.
China will continue to work together with the international community to battle the disease, he said at a regular daily briefing.
Among the teams dispatched, Jiangsu province sent an expert team to Venezuela to help their local counterparts in late March.
Huang Mao, head of the Intensive Care Unit Center of Jiangsu Province Hospital, said the team arrived in early hours on March 30 after 30 hours of flight, spanning 15,000 kilometers.
"We started to work on the same day because we could feel their urgent need of Chinese experience in fighting the epidemic," he said at the daily briefing on Saturday.
Members of the team included professionals in respiratory, infectious diseases, traditional Chinese medicine and nursing.
During their stay in Venezuela, Chinese medics went to health institutions, designated hospitals and community medical centers to discuss with local doctors, and conducted 13 training sessions, Huang said.
The team also did epidemiological survey with Venezuelan disease control and prevention staff in residential communities.
"I still remember a senior under home quarantine expressed his gratitude to China and Chinese medics for the help and care," Huang said.
Venezuela has taken the Chinese practice for reference in the epidemic prevention and control since the onset of the coronavirus outbreak, and it is the first Latin American country to strictly apply comprehensive social distancing in the society.
Local health bodies also took advice from the Chinese expert team on clinical treatment and disease control, Huang added.
Chinese medical and scientific experts were granted the second level of the Order of Francisco de Miranda by Venezuelan Vice-President Delcy Rodriguez for their contributions, he said.
"Our expert team will keep in touch with Venezuelan people and continue to support them in the fight against the epidemic," Huang said.