Macao native is humble, yet courageous fighter against COVID-19 in Wuhan
Share - WeChat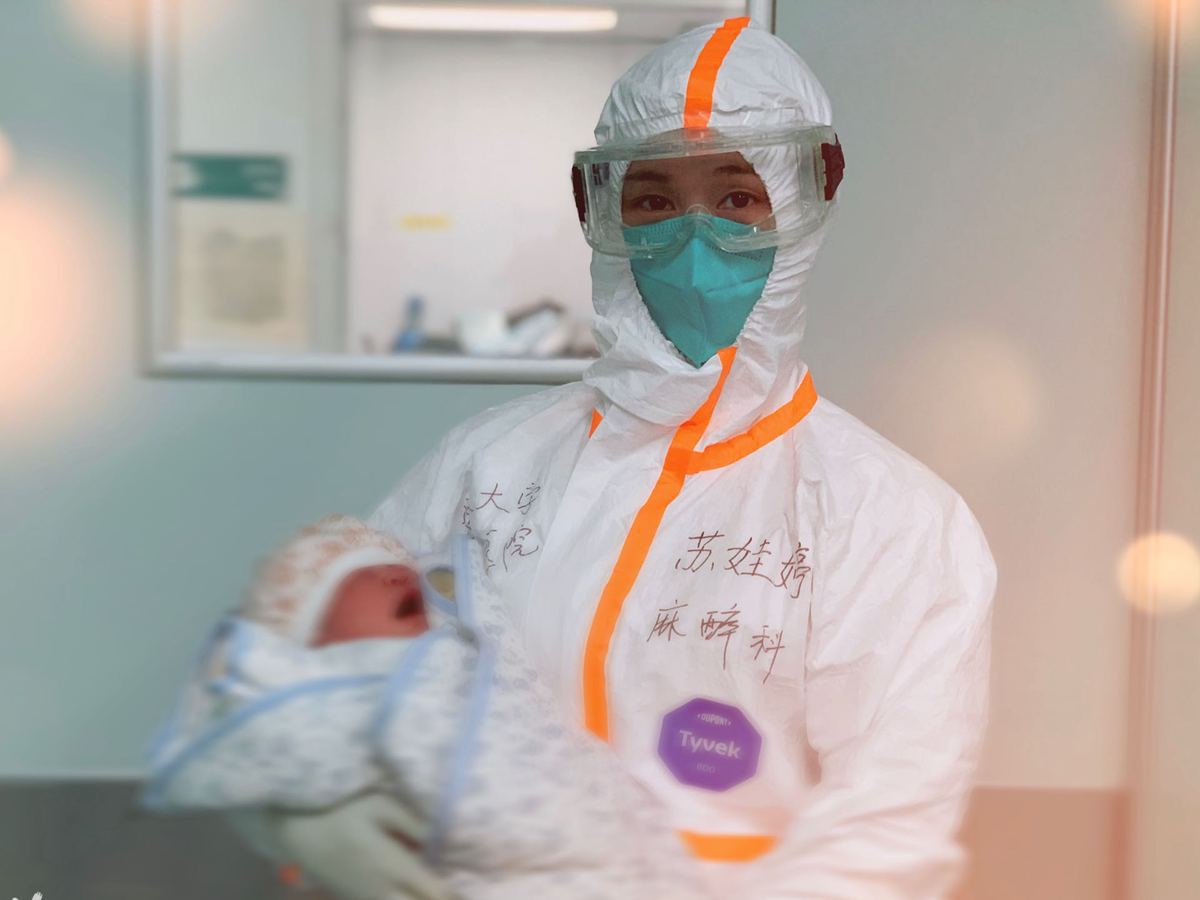 Putting on a protective suit, Zoe Su entered an operating room designated for patients with COVID-19 at Renmin Hospital of Wuhan University and started working as a anesthesiologist. The patient for the day was a pregnant woman who caught novel coronavirus pneumonia and needed a cesarean section.
This was the third surgery Su participated in since more than one month ago when she returned from Macao to Wuhan, the city hardest hit by the epidemic on the Chinese mainland, where the 34-year-old works and lives.
Born and raised in Macao, Su came to study medicine at Wuhan University in 2006 and married Lei Shaoqing, her colleague at the hospital and a Wuhan resident, in 2013. Su was therefore affectionately called by her other colleagues as "the daughter-in-law of Wuhan" and colleagues even wrote this "nickname" on the back of Su's protective suit.
Before the government of Wuhan issued the notice of the city-wide lockdown, Su, together with her husband and their 5-year-old son and 2-year-old daughter, had been in Macao to spend Spring Festival, which was scheduled in late January.
Hearing about the situation in Wuhan, as doctors, Su and her husband were concerned and wished to go back to the city and join in the fight against the epidemic.
However, their children were not allowed back because of the city's absolute lockdown. So the couple decided that the husband would return to Wuhan first and Su stayed in Macao to take care of the children. Meanwhile, she looked for other opportunities to go back.
"My mother didn't want me to return to Wuhan because she thought it was dangerous to work there," Su said. "But I was resolute to do so. As a doctor, it's my responsibility to take care of patients."
In mid-March, after being away for 54 days, Su finally returned to her home in Wuhan and resumed her work as an anesthesiologist the next day.
One of her jobs, also the most dangerous, was to apply tracheal intubation to patients with COVID-19 within 15 seconds. It required swift and accurate action from the anesthesiologist, who had to face the risk of being infected.
"I've learned a lot from my colleagues who have been fighting against the epidemic since the beginning of the outbreak," Su said, adding that every time after a surgery ended, she thought that what she had been experienced was scary. However, when she put on her white coat and started working, she felt no fear because she had no time to think too much.
"At that moment, the only thing you think is to try to save lives, and that is from the instinct of being a doctor," she said.
Apart from being a doctor, Su also was a volunteer dedicated to facilitating cultural exchanges between Macao and Central China's Hubei province, according to Chen Hong, vice-president of Hou Kong Middle School in Macao, where Su studied.
She said Su once brought more than 100 students from Hubei's Yichang city to visit Macao to get to know the changes that have happened in the special administrative region after its return to the motherland. Su, with some volunteers from Macao, also went to some underdeveloped areas of Hubei province and got involved in local efforts to reduce poverty.
Before coming back to Wuhan, Su, with the help of the school, collected masks, protective suits and rubber gloves that were worth more than 100,000 yuan ($14,000) for the city.
"I'm proud of Zoe Su," Chen said. "She sets a good example for students at our school."