TCM plays important role in COVID-19 treatment
Share - WeChat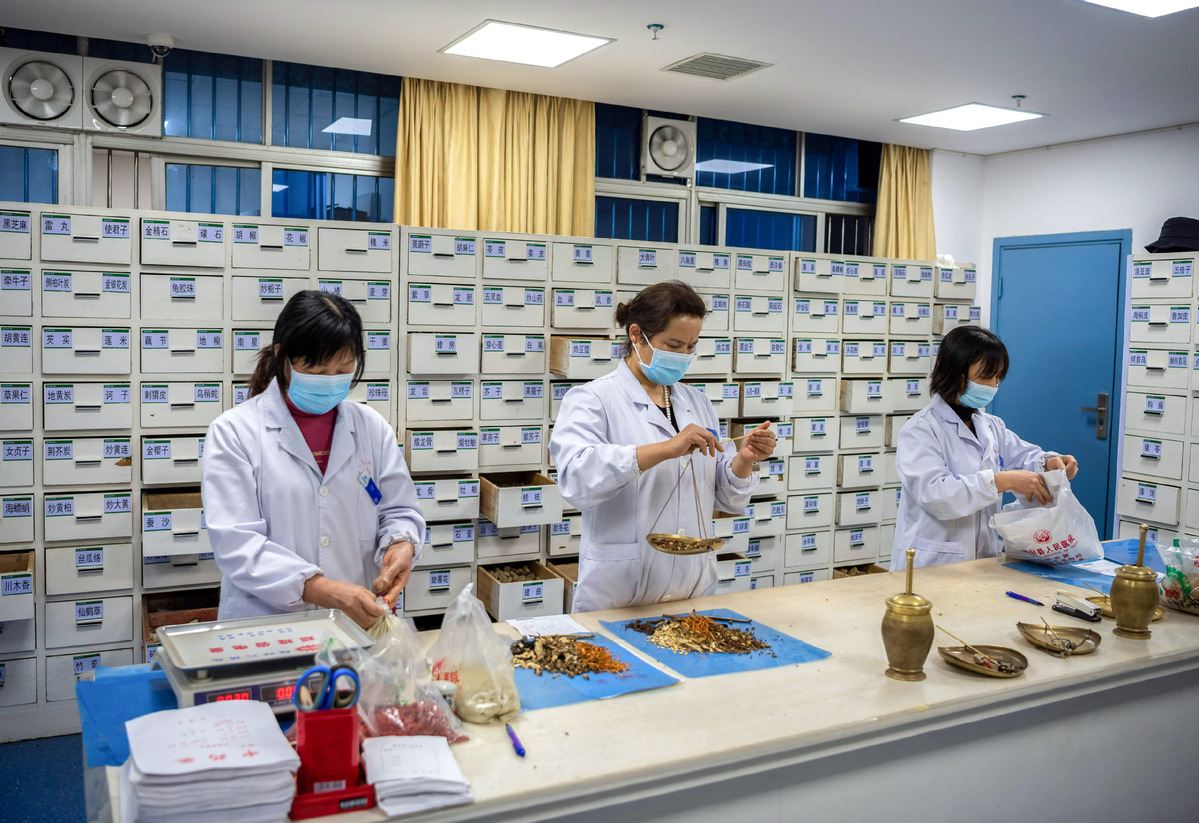 Traditional Chinese medicine has played an important role in the treatment of COVID-19 infections, which effectively relieves patients' symptoms, including cough, fatigue, fever and inflammation, a medical official said on Tuesday.
Clinical treatment shows that several kinds of TCM used during the outbreak in China help reduce illness in patients and improve the cure rate, said Li Yu, director of the Department of Science and Technology, National Administration of Traditional Chinese Medicine.
TCM can inhibit bacterial endotoxins, balance immunity, and avoid or ease the inflammatory storm, as well as improve the recovery rate of lymphocytes and leukocytes, according to Li.
The therapeutic effect of TCM on patients in the recovery stage also is good, he said, adding that comprehensive treatment, including acupuncture, moxibustion, acupoint massage, auricular point pressing with an herbal pellet, foot baths and diet has a good curative effect.
Clinical research shows that the efficacy of comprehensive intervention with TCM is better than treatment without it, Li said.
In the next step, TCM treatment will be used for more patients, especially those in the recovery stage, he said.
More TCM intervention treatment research will focus on solving the problem of potential risk caused by people gathering after returning to work and school and asymptomatic infections, he added.