Expert: Imported virus may not trigger new wave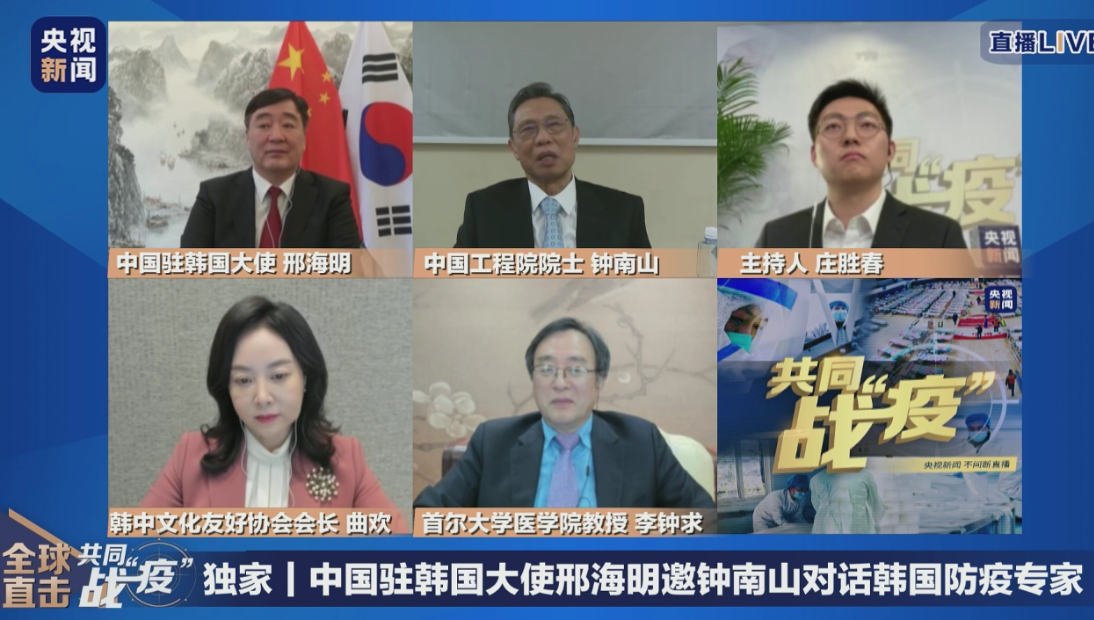 Imported coronavirus infections, if strictly monitored, and traced, should not lead to a new epidemic of illnesses in China, according to Zhong Nanshan, a prominent expert in respiratory diseases.
Once imported cases are detected, the people should be isolated and anyone who had close contact with them should be closely observed, Zhong said on Friday during a video conference arranged by the Chinese embassy in South Korea with a South Korean expert.
"I am not particularly pessimistic about it," he said. "There will be more imported cases, especially in large cities. It is unrealistic to expect zero imported cases, unless we are completely isolated from the outside world. As long as such cases are kept at a minimum level, it should be fine."
On the question of possible discrimination against infected inbound foreigners, Zhong said the coronavirus infects people without regard to race. The quarantine and treatment of infected people should be uniform, he said.
On coronavirus carriers who show no symptoms, Zhong said most of them develop symptoms after some time and are contagious. Few fail to show symptoms after a period of observation, and it remains unclear whether such people are contagious. So it's safer to quarantine asymptomatic carriers, he said.
Because the lockdown of Wuhan, Hubei province, has been lifted, Zhong said he hopes to revisit the city, where many of his students work. His students in Wuhan, which was the initial epicenter of the COVID-19 epidemic, gave him a lot of useful input during his study trip on Jan 18, he said.
The lifting of the lockdown represents a big success, and it's now possible that Wuhan is the safest place to be because people there have had a greater chance of being infected and may have developed antibodies, he said.
On the question of how to define the end of the epidemic, Zhong said activities can safely start to resume a month or so after the peak of the epidemic passes worldwide, especially in major countries.
Even if the epidemic should come back next year, deeper understanding of the virus will allow timely control, he said.
The coronavirus is the No 1 enemy of all countries and requires more coordination and cooperation, he said, noting that there have been frequent video conferences and exchanges between Chinese and foreign experts, exhibiting that spirit.