Beijing's catkins do not carry novel coronavirus: Expert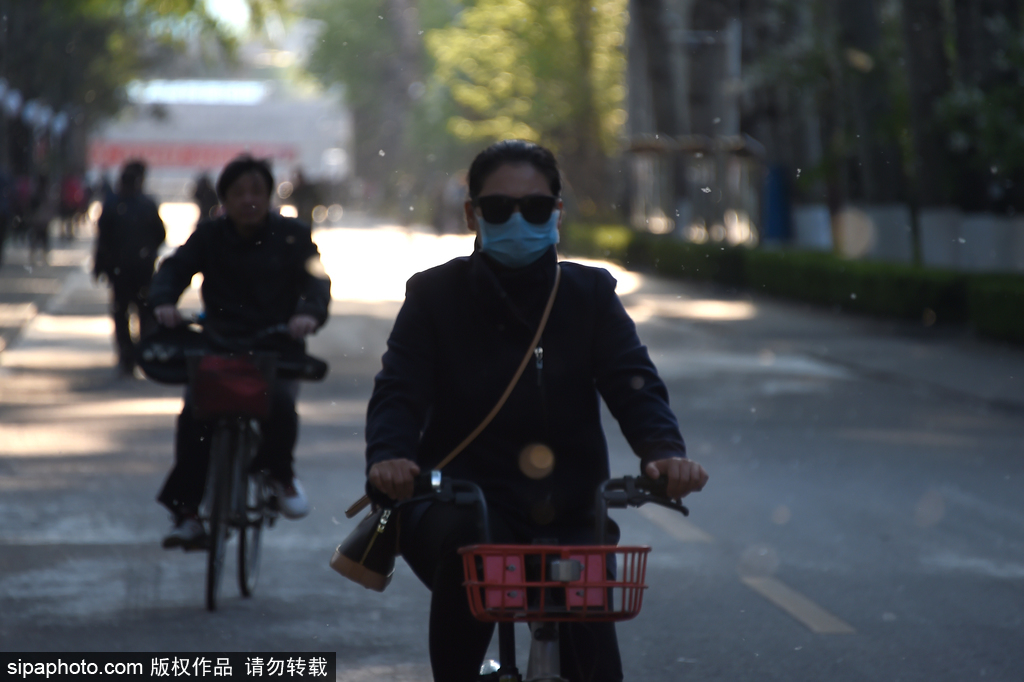 There is no evidence to prove that willow and poplar catkins - fuzzy reproductive tufts - that blow throughout the city every spring in the capital, Beijing, contain the novel coronavirus, said a rhinologist from Beijing Tongren Hospital on Monday.
Wang Chengshuo, the expert, made the statement at the daily press conference on Beijing's fight against the COVID-19 epidemic.
He said willow seeds are a common allergen in spring, with patients displaying symptoms such as a red and itchy nose.
"People who are sensitive should wear a mask when going out for the prevention of the novel coronavirus and the allergy to willow and poplar catkins," Wang said.
He also reminded that people should wash their hands, nose and face right after they get back home.
"Try to do exercises during the early morning or night when the catkins are less out there," he added.
From April to early May, the overabundance of willow and poplar catkins always are a problem for traffic, street cleaners and people with allergies in Beijing. The city had about 284,000 female poplar trees within the Fifth Ring Road by 2019.
Up to 60 percent of the poplar trees are growing well, and that means they produce catkins.
In the last year, the municipal authority announced a ban on planting female poplar trees to help prevent the mess created by willow and poplar catkins.