China-Europe freight rail services expand in Q1
Share - WeChat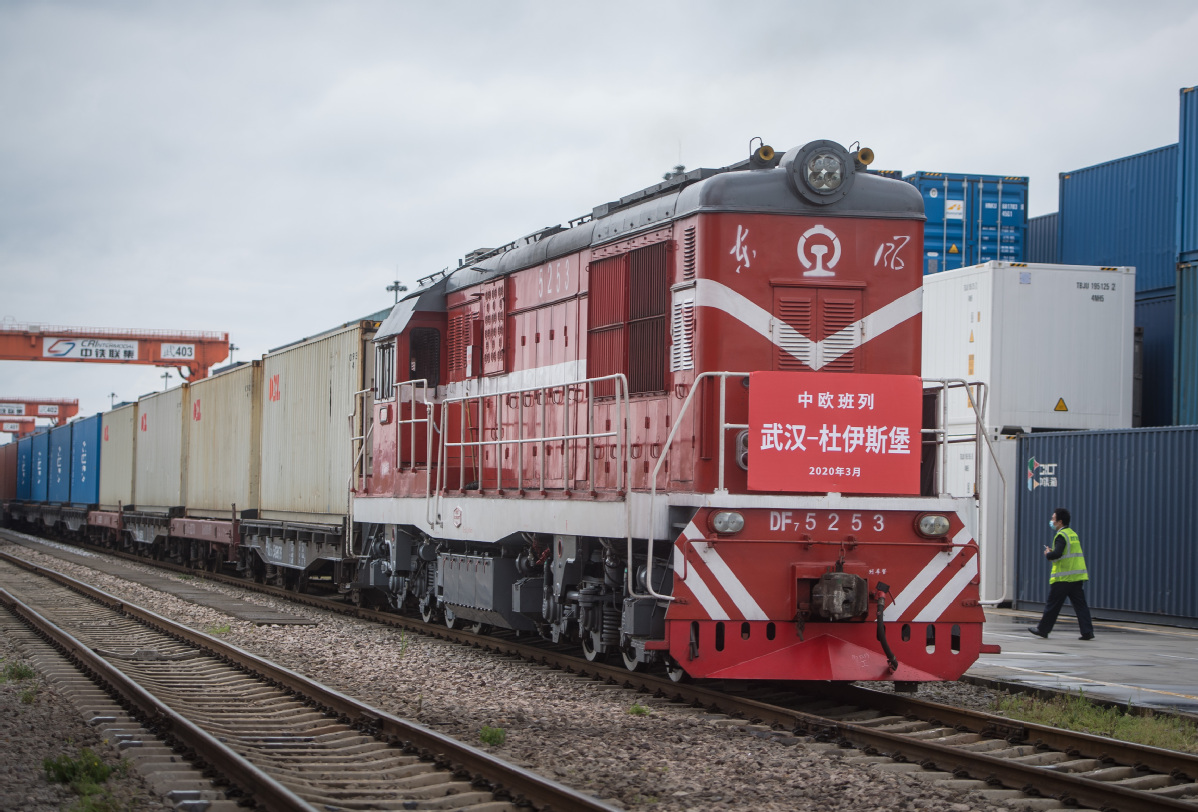 China-Europe freight rail services have expanded in the first quarter of the year, with the cargo trips hitting a record monthly high in March, according to the country's top railway operator.
Major freight rail hubs in the country such as Wuhan, Hubei province; Chengdu, Sichuan province; Zhengzhou, Henan province; Xi'an, Shaanxi province; Yiwu, Zhejiang province; and Chongqing municipality have resumed services, and the number freight trips has increased steadily, said the China State Railway Group.
A total of 1,941 trips were made during the first three months, and 174,000 standard-sized shipping containers were transported between China and Europe, which saw respective increases of 15 percent and 18 percent year-on-year, the company said on Friday.
The number of trips from China to Europe reached 1,049 with a total of 95,000 containers, while figures from Europe to China stood at 892 with 79,000 containers, data from the company showed.
Freight trips between the two regions also hit a record high last month, it said, adding that cargo trips registered strong growth and rose 30 percent year on year to 809 trips in March, carrying a total of 73,000 containers.
The China-Europe cargo trains have remained a reliable transportation channel across the continents, displaying their strategic value of ensuring the international supply chain amid the escalating situation of the novel coronavirus outbreak worldwide, the company said.
Since the first train carrying medical supplies departed from the eastern Chinese city of Yiwu on March 21, the China-Europe freight trains have transported 494 tons of epidemic prevention materials to countries such as Italy, Germany, Spain, Czech Republic, Poland, Hungary and Netherlands as the end of last month.
The China-Europe rail service is considered a significant part of the Belt and Road Initiative, and is expected to boost trade between China and Europe, China's largest trading partner.