Lake near Hangzhou sees uptick in visitors
Share - WeChat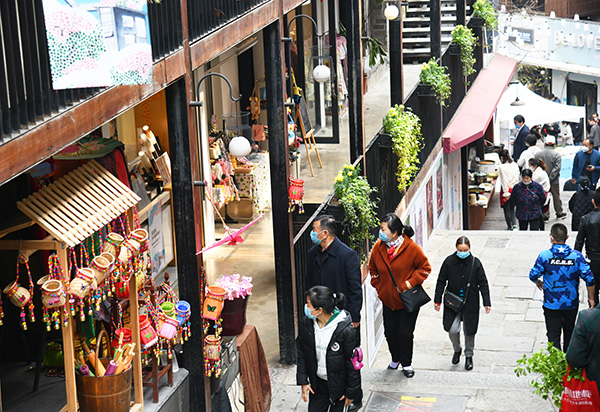 Tourists flocked to Qiandao Lake in Chun'an county, East China's Zhejiang province, in March. Approximately 1,500 travelers paid visits there on March 21 alone, and the number has grown every day since then, according to the scenic spot's administration.
The number of visitors who have checked into hotels and restaurants in the area surrounding the lake has also grown significantly since mid-March as compared with the early days of the COVID-19 pandemic.
"The weather is nice, so we brought our child here," a tourist surnamed Xing, whose family lives in nearby Hangzhou, capital of Zhejiang, told China News Service recently.
The lake is 170 kilometers from downtown Hangzhou.
He and his family usually spend a day or two near the lake, which offers refreshing experiences with the nice air and sunshine, he added.
Qiandao Lake covers an area of 580 square kilometers and features more than 1,000 islands covered with lush vegetation. It was named a top-rated national scenic spot in 2001. The lake administration recently offered favorable policies to boost tourism in the area, with authorities hoping that travelers from home and abroad will visit to enjoy free access to many of its surrounding attractions until May 1.
Local hotels, restaurants and shops have also launched discounts to encourage travelers to spend.