National time of mourning will be held to honor martyrs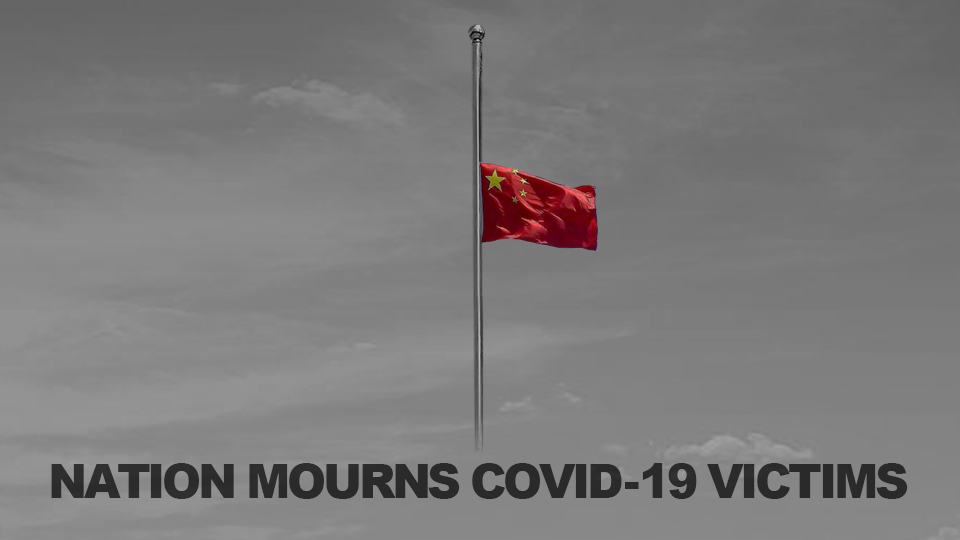 A national period of mourning will be held on Saturday, this year's Tomb Sweeping Day, to commemorate those who succumbed to COVID-19, according to the State Council.
To express profound condolences to martyrs who sacrificed their lives in fighting the novel coronavirus disease and compatriots who died of the pathogen, national flags will be lowered to half-mast across the country and at Chinese embassies on that day. Public recreational activities will be suspended nationwide, the State Council said on Friday.
Starting at 10 am, people across the country will observe three minutes of silence. Sirens of automobiles, trains and ships will sound. Air defense warnings will also go off, it said.
In Hubei province, 14 people who lost their lives in front-line combat against the virus have been honored as martyrs, the provincial government announced on Thursday.
Twelve front-line medical workers infected at their posts, a police officer and a community official comprise the group of martyrs, the highest honorary title in the country for those who bravely sacrifice their lives for the nation and society.
A national mourning period is not often seen in the country. Only a few such mourning activities have been held since the turn of the new millennium, including one for the 2008 Wenchuan earthquake in Sichuan province, which claimed over 69,000 lives and left another 18,000 missing.
The epidemic has killed 3,322 people on the Chinese mainland as of late Thursday, according to the National Health Commission.