Zhejiang will quarantine all from overseas
Share - WeChat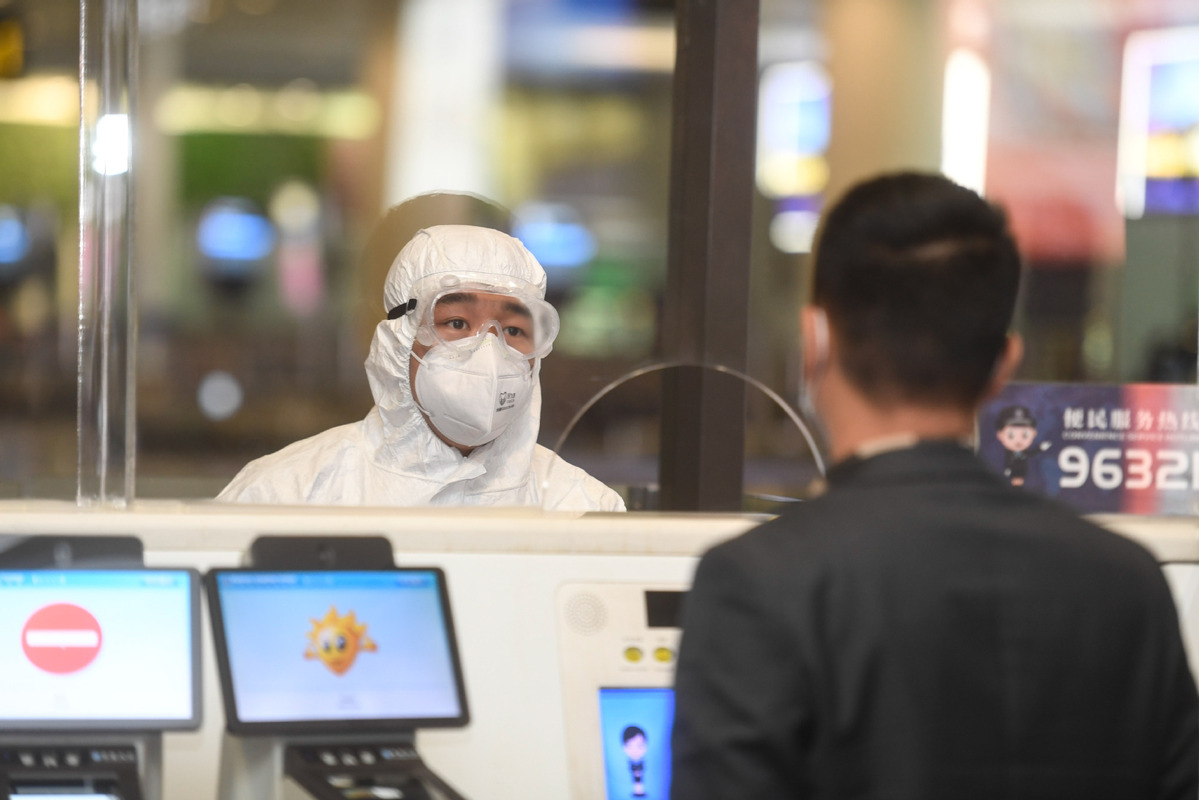 Province reported four new infections on Thursday due to imported cases
Zhejiang reported four new confirmed cases of the novel coronavirus infection on Thursday, according to the local health commission.
Three of the cases were people coming into the country from France, Spain and Brazil, while the fourth flew on a plane from Beijing to Hangzhou, Zhejiang province, with an infected person who had returned from overseas but showed no symptoms.
As of Thursday, Zhejiang had reported 29 imported cases of novel coronavirus infection.
With the rapid spread of the coronavirus globally, Zhejiang has taken strict measures against imported infections.
Zhejiang's leading group for the prevention and control of the virus has announced that it will put all inbound travelers from overseas, no matter where they come from, at designated quarantine sites for 14 days, instead of allowing them to self-isolate at home, according to a notice released on Thursday afternoon.
Meanwhile, the leading group urged all cities in Zhejiang to make full use of health codes, especially in public spaces.
All overseas Chinese returning to the province are required to apply for international health codes according to their health and travel information, the notice said.
The number of imported coronavirus cases on the Chinese mainland has been on the rise these days.
On Thursday, 54 new imported cases were reported by the National Health Commission.
Besides Zhejiang, more places are implementing rigorous measures to curb the rise in imported cases.
Shanghai reported 17 new imported cases on Thursday, and the prevention and control of imported infections in the metropolis has been upgraded by requiring all inbound travelers to undergo a 14-day quarantine. Several days ago, only travelers from hard-hit countries and regions were required to face quarantine.
Earlier this week, the Shanghai government announced that all inbound flights scheduled to land at Shanghai Hongqiao International Airport will be diverted to Shanghai Pudong International Airport and all inbound passengers will be required to take nucleic acid tests for the virus.
In Guangdong province, where 12 new imported cases were reported on Thursday, all travelers entering the Chinese mainland via ports in Guangdong, including those from the Hong Kong and Macao special administrative regions, are required to take nucleic acid tests and undergo a 14-day quarantine at designated places.
Qin Jirong contributed to this story.