Brave cat gives birth alone when owners in hospital for nearly two months
Share - WeChat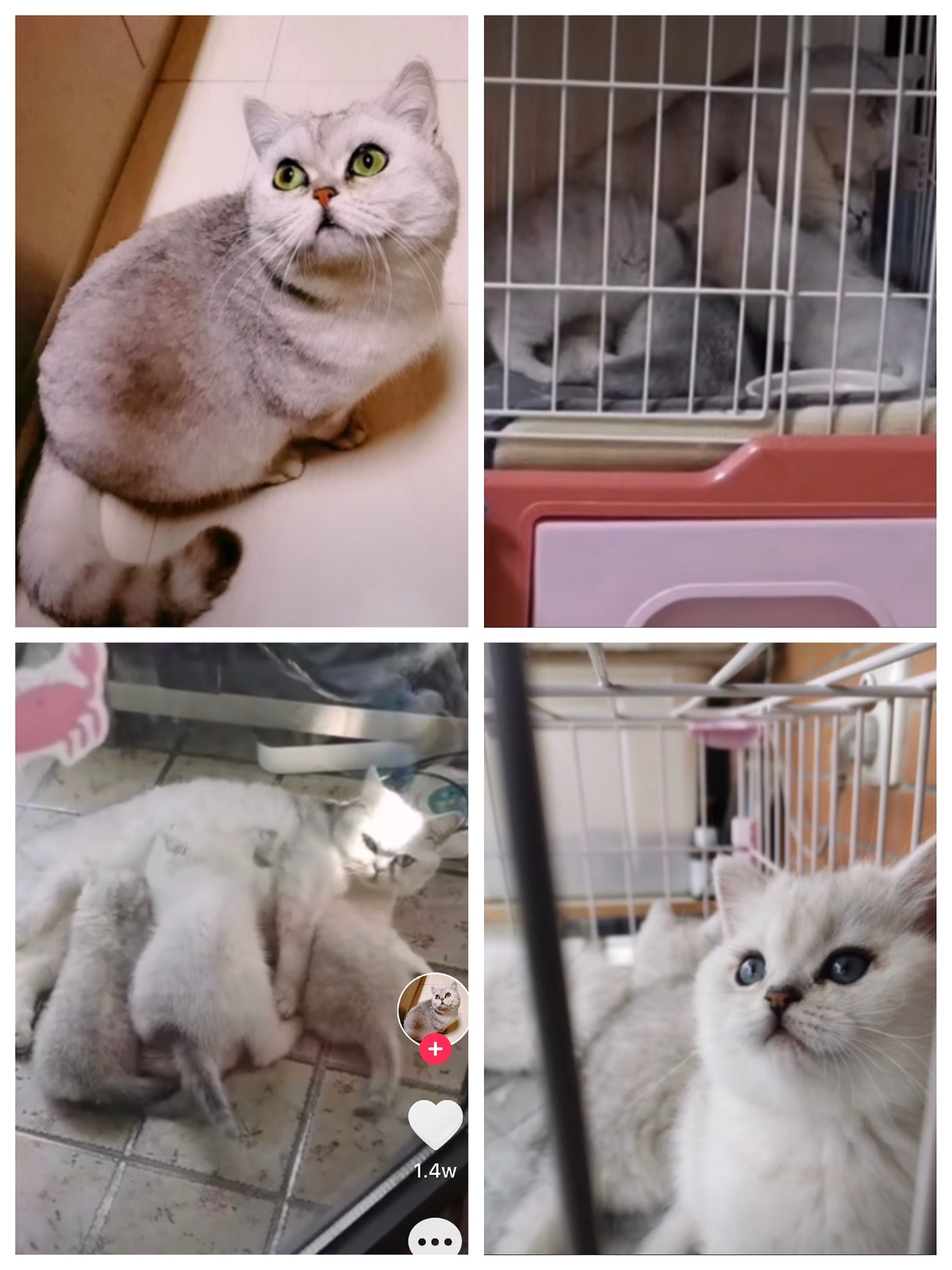 Heroic mother cat Lele gave birth to four kittens at home and lived alone for over 50 days in Wuhan, when its owners, a family of seven, were in hospital for treatment of novel coronavirus.
In late January, Lele's owner, surnamed Chen, was infected with novel coronavirus and has been in hospital since then. Several days later, Chen's father, and five other family members all tested positive for the virus, leaving pregnant cat mom Lele alone at home.
For fear of cross-infection, Chen didn't ask friends to take care of Lele, but prepared two bags of cat food weighing about 24 pounds and some water at home.
As he gradually recovered in the hospital, worries about Lele, the expectant mother, always haunted him.
Fifty-four days later, when Chen's family got back home, they were surprised to find Lele had already given birth to four kittens.
The four were healthy and active and have been weaning from their mother's milk, while the brave cat looked considerably thinner than nearly two months ago.
According to Chen, Lele survived on the cat food and water found in a fish pond on the balcony. Since no one cleaned up for such a long time, the cat litter box has gone messy and smelly.
In memory of the special experience, Chen named the four kittens"Xiaowu", "Hanhan", "Xiaojia" and "Youyou", which together mean "Wuhan, fighting" in Chinese, hoping the city could stay strong and return to normal soon.
Lele's story went viral on Douyin, the Chinese version of TikTok, and won over 366,000 likes. A Douyin user commented,"God bless the poor cats! Good luck to you." Another netizen commented,"What a kind family! Please don't abandon pets because of the virus outbreak."