Doctor returns home to go on front line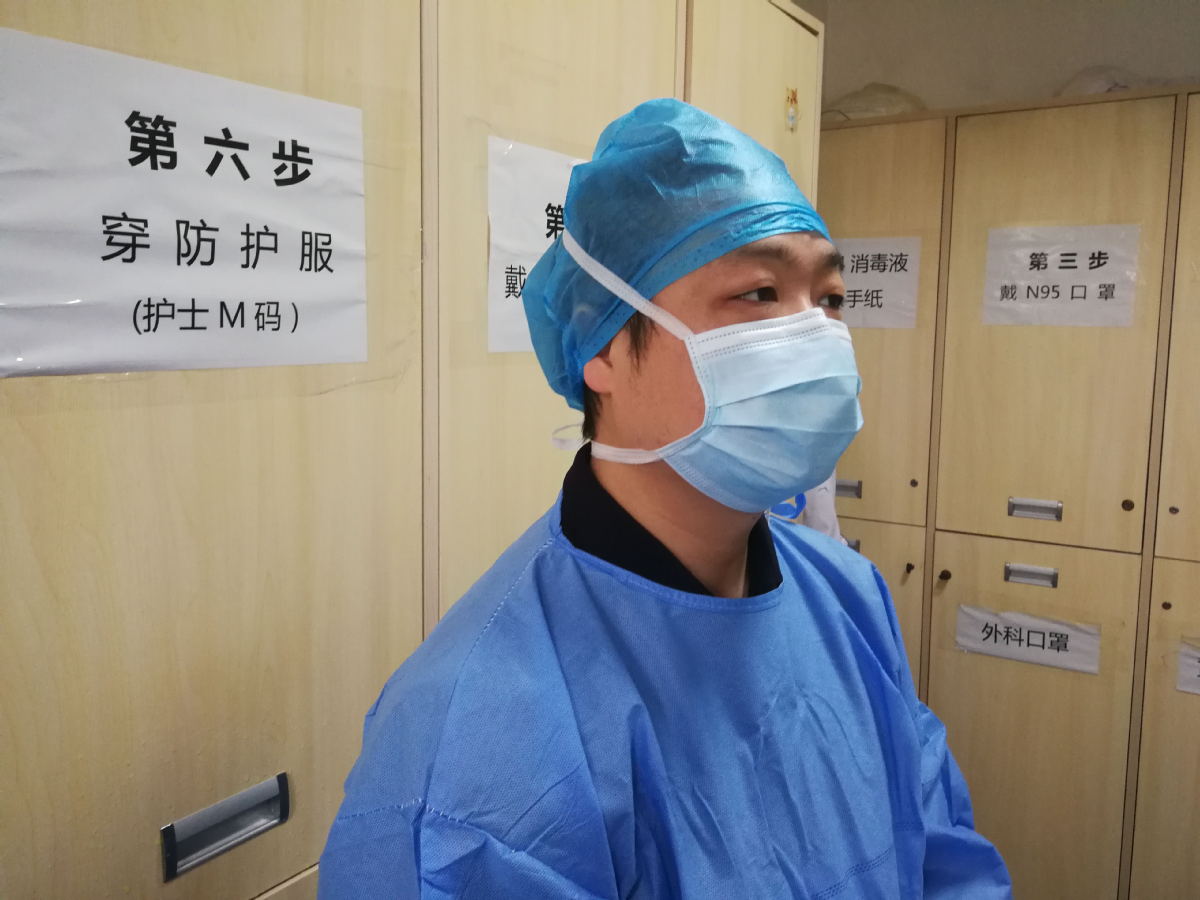 Editor's note: This series tells the stories of selfless individuals, from medical workers to volunteers, who are bravely fighting the virus outbreak with extraordinary dedication.
A doctor from Southwest China's Guizhou province, who returned to his hometown, volunteered to work on the front line in the battle against novel coronavirus in Central China's Hubei province.
Zheng Jinding, 37, went home on Jan 11 to take care of his father, who was critically ill, and then died. He was stranded in Yangxin county, in Huangshi, a prefecture-level city in Hubei, after the outbreak.
He realized how serious the situation was after Wuhan came under lockdown on Jan 23.
"Many doctors went to Wuhan. As a doctor in the infectious disease department, it's my responsibility to be on the front line," Zheng, a doctor with Guiyang-based Guizhou Provincial People's Hospital, said.
Since he could neither go to Wuhan nor Guiyang, Zheng applied to the People's Hospital at Yangxin county to join their work on prevention and treatment of COVID-19 on Jan 29.
On the second day, he started to work at the hospital's isolation zone. His duties included asking patients about their medical history, giving them physical examination and developing treatment plans.
A dozen doctors are working in the isolation zone of the hospital, a designated one for patients infected with novel coronavirus.