Beijing reports two imported virus cases from Iran
Share - WeChat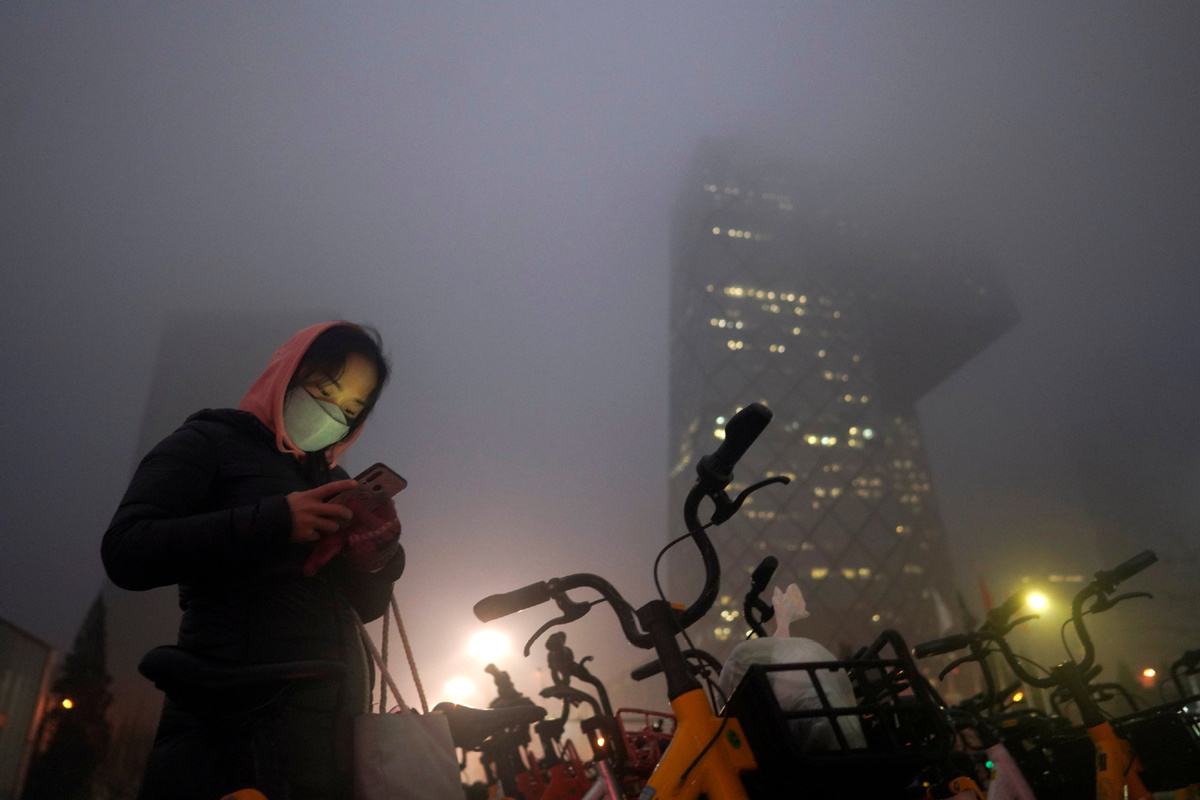 Beijing reported two imported novel coronavirus pneumonia cases from Iran on Sunday, the first in the capital since the outbreak began in Wuhan, Hubei province, in December.
Ningxia Hui autonomous region confirmed two imported cases from Iran last week.
All the patients had been sent to designated local hospitals for further treatment, said Pang Xinghuo, deputy director of the Beijing Center for Disease Control and Prevention, adding that the two patients in the capital had been in close contact with one of the imported cases in Ningxia.
All the close contacts of the confirmed cases in Beijing had been sent to designated isolation sites for medical observation, Pang said.
The two new patients in Beijing are both from Gansu province. They took part in an activity in Iran with one of the confirmed patients from Ningxia on Feb 18 and were diagnosed with novel coronavirus pneumonia on Saturday.
The capital's disease control center warned residents on Sunday to go out less and asked people who may have had close contact with the confirmed cases to contact the local health department immediately for observation.
Zeng Guang, chief epidemiologist at the Chinese Center for Disease Control and Prevention, said epidemic prevention at the national level needs urgent upgrading to strengthen international health and quarantine measures. For some regions and countries most affected by the virus, foreigners and Chinese citizens should be treated alike when it came to preventive measures.
He said Daegu, in South Korea's North Gyeongsang province, had faced severe epidemic situation similar to Wuhan for the past two weeks, and special prevention and control measures should be carried out at airports to monitor travelers from such places.
"Only a part, or even a small portion of cases would be detected through airport customs," Zeng said, because of the disease's incubation period.
A study of the outbreak's epidemiological characteristics by the China CDC found roughly 1.2 percent of novel coronavirus pneumonia cases diagnosed on the Chinese mainland by Feb 11 were asymptomatic.
The study, based on analysis of all 72,314 patient records during the time frame, was published in China CDC Weekly on Feb 17.
Zeng, who is also a member of the National Health Commission's senior-level expert panel, said certain measures, such as conducting body temperature checks and inquiring about previous infections and which country travelers had departed from, needed to be conducted meticulously at airport customs.
He said the epidemic may not see a rebound in new infections, but the risk was still there.
Previously, authorities in Ningxia issued circulars seeking people who may have been in contact with the two confirmed cases who traveled to the region from Iran. Details of their travel routes were released by the regional government on Wednesday night and Saturday.
The two patients are Ningxia residents. One went on a business trip to Iran and the other works there.
The Chinese embassy in Iran released a notice late Saturday night through its WeChat account advising Chinese citizens not to return to China via a third country.