Second traveler back from Iran confirmed with COVID-19 in Ningxia
Share - WeChat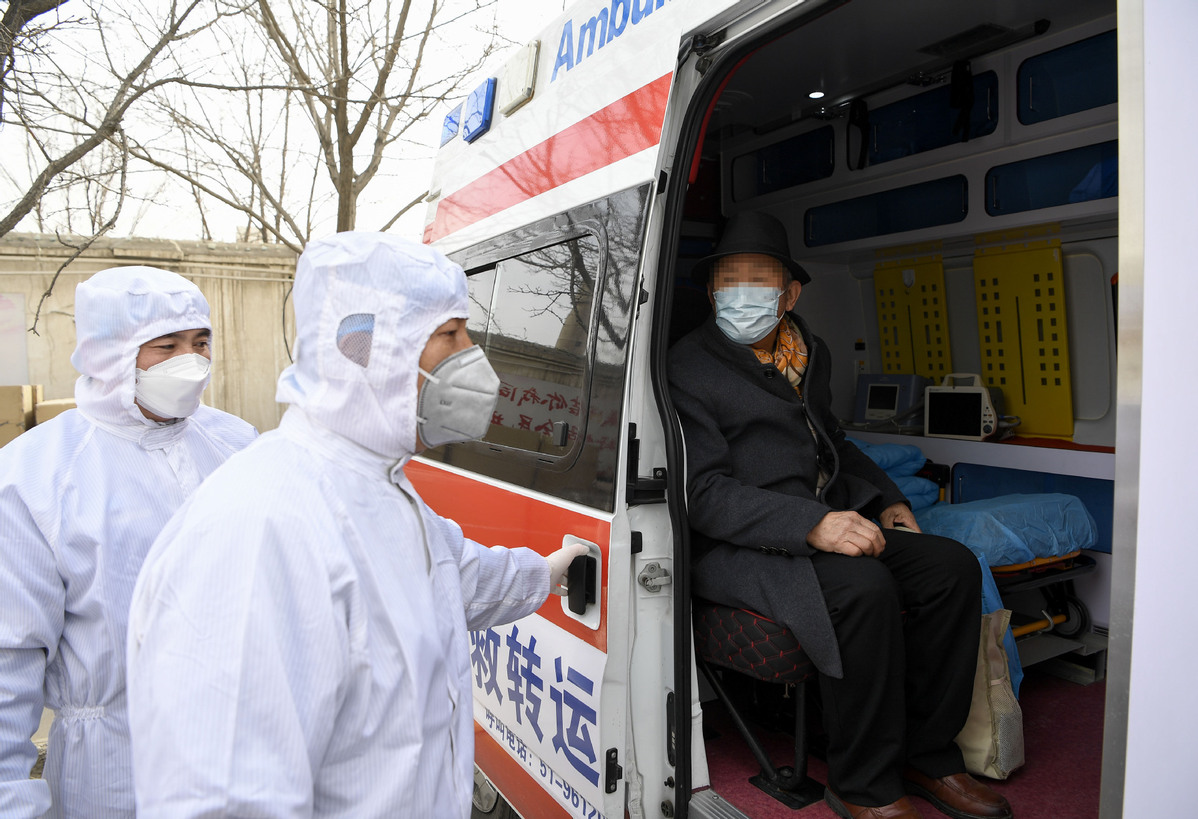 Ningxia Hui autonomous region in Northwest China confirmed another case of the novel coronavirus pneumonia on Friday, the second case of an infected traveler coming back to the region from Iran, local authorities said.
Yang Xueren, 37, is a businessman and a resident of Wuling city in the region. Yang and his wife took the flight SU513 from Teheran, Iran, on Monday afternoon and arrived at home on Tuesday night, according to the region's virus control office.
He was confirmed on Friday night after two positive nucleic acid tests.
During the trip, they transferred in Moscow and took the flight SU204 to Beijing, from which they took the flight CA1227 to Yinchuan, capital of the region.
Yang said he had a headache 20 days ago and started to have a cough 12 days ago, for which he took some medicine and didn't see a doctor. The cough didn't stop.
He said he didn't know and had no contact with Ding Shengqi, the first confirmed case that came back to Ningxia from Iran on Monday morning. Ding was confirmed on Wednesday.
Yang also said he had no contact with infected cases in Iran and there were no people around him that had symptoms of fever or cough.
As of Friday, the number of confirmed cases of the novel coronavirus in Iran has totaled 388, according to the country's health authority.
The temperature of Yang and his wife were normal when they entered the city of Wuling and when they arrived at their residential community. But on Wednesday, Yang's temperature increased to 37.2 C after the community's medical service station had a check on him.
He was then sent to a local hospital where his chest showed an inflammation of lungs.
The first case that came back from Iran is a 23-year-old resident in Zhongwei city in the region. He took a flight SU513 from Iran on Feb 19, transferred in Moscow and took the flight SU206 to Shanghai the next day.
He took a train from Shanghai on Feb 22, transferred in Lanzhou, Gansu province, and arrived at Zhongwei on Monday. He started to have cough on Tuesday.