Shenzhen university donates materials to Wuhan
Share - WeChat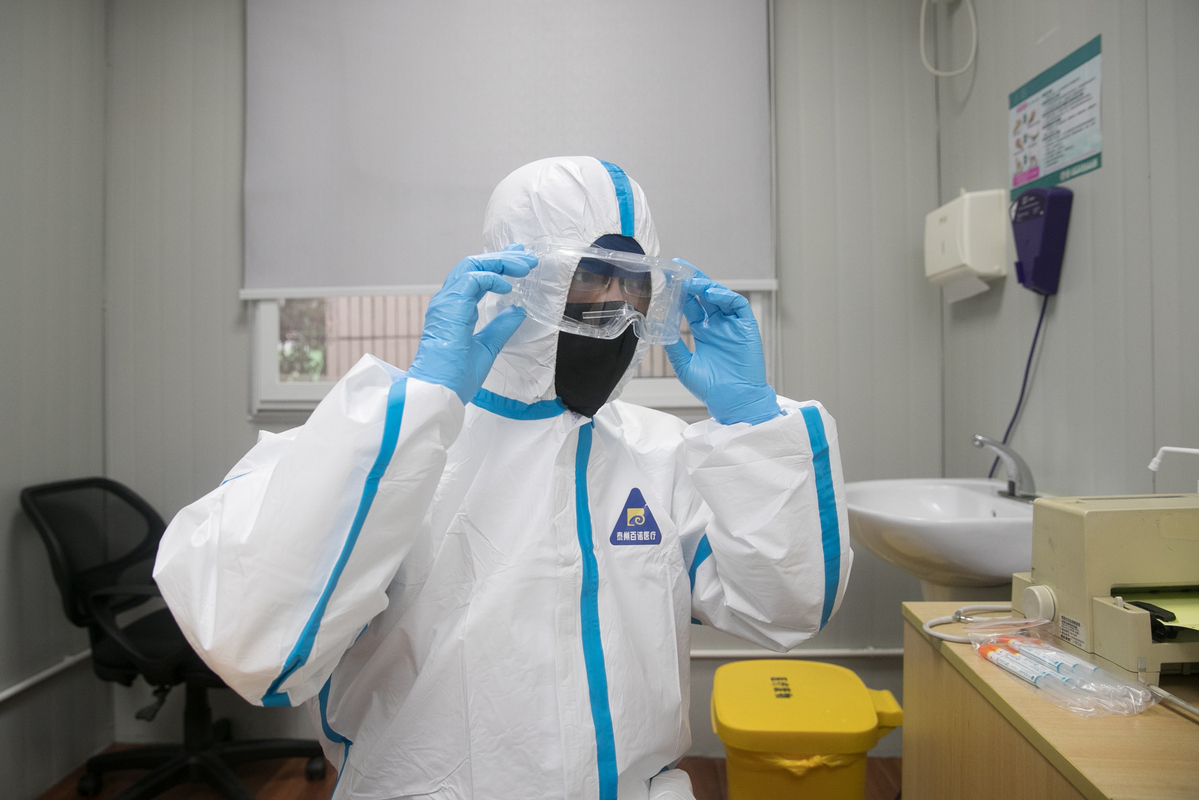 A university in Shenzhen, Guangdong province, has donated 600,000 pieces of anti-fogging alcohol wipes and 20,000 bottles of anti-fogging sprayers on Thursday to Wuhan, epicenter of the novel coronavirus outbreak and capital of Hubei province.
The anti-epidemic items, independently developed by Southern University of Science and Technology, are based on nanotechnology and designed to keep medical protective goggles from fogging up.
Anti-fogging nanomaterials mixed with 75-percent isopropyl alcohol form a layer of lasting transparent film on the inside surface of the goggles. This prevents condensation from forming on the inside surface of the goggles as the alcohol evaporates.
The materials pose no harm to wearers' eyes, and the alcohol also helps sterilize the goggles. The alcohol also helps draw beads of perspiration away from the center.
A single wet tissue can wipe at least one pair of goggles and the effect can last an entire day. The wipes are expected to greatly save the medical staff time in cleaning and sterilizing their goggles.