Majority of cured patients received antiviral treatment
Share - WeChat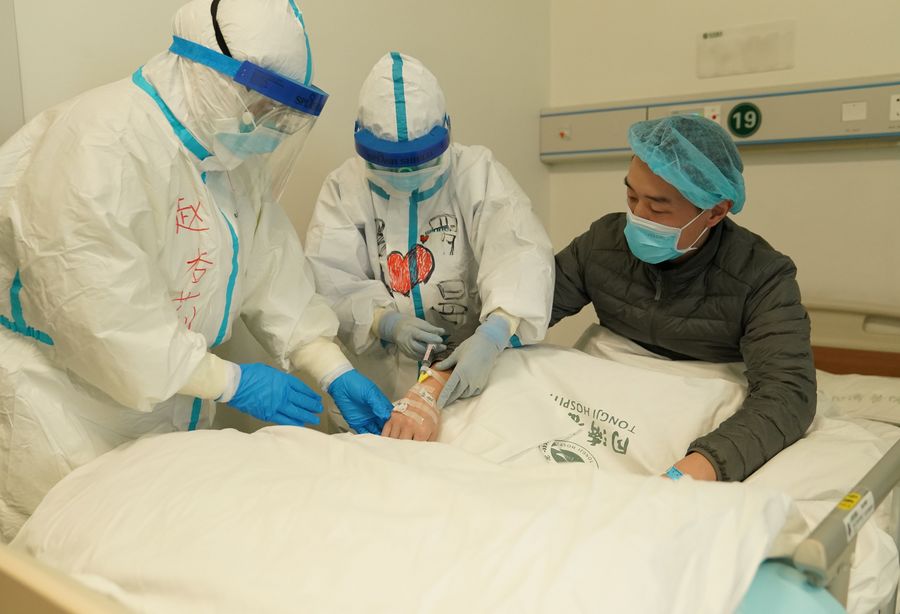 Of the over 8,400 discharged patients cured of the novel coronavirus and studied by health experts, 85 percent underwent antiviral treatment, and nearly 40 percent received a combination of Western medicine and traditional Chinese medicine, according to the National Health Commission.
As of Thursday, 36,117 patients have been discharged from hospitals nationwide, accounting for about 46 percent of the accumulated 78,824 confirmed cases, commission data shows.
The commission has analyzed more than 8,400 recovered cases in an effort to provide guidance for treatment, Guo Yanhong, an official with the commission's medical administration and supervision department, said on Friday at a daily news briefing.
Of the studied patients, 90.8 percent were mild cases, 7.2 percent were severe and only 2 percent critical, Guo said.
The average age of these mild patients is 43 years old, while patients with severe or critical infections is 53 years on average, she said.
About 13.5 percent or 1,133 studied cases have at least one underlying disease, and 2.8 percent or 242 cases have at least two underlying diseases, Guo said.
"These findings suggest that through improved treatment, even severely ill patients with chronic illnesses can recover," she said.
According to Guo, therapies targeting mild cases include regular remedies and those aimed at relieving symptoms, antiviral drugs, and support for maintaining electrotype balance and nutrition. For severe patients, a more comprehensive perspective has been taken, along with an emphasis put on respiratory, circulatory and multi-organ function support, as well as preventing complications.
She added that lessons and experiences gleaned from the study on recovered patients will be applied to updating new treatment plans.
At the news briefing, Wang Guiqiang, an infectious disease expert, also clarified that it's wrong to believe that patients don't need to seek medical help and can self-cure the infection at home despite the fact that some people with good immunity can recover without too much medical treatment.
He said the novel coronavirus is highly contagious, so infected patients need to be quarantined and receive treatment at medical institutions. By doing so, they can receive close medical observation to prevent their health situation from deteriorating, and stop the further spread of the disease.
"For the elderly who have health problems, their infection with the virus can lead to complicated and severe symptoms or even death," said Wang, head of the infectious disease department from the Peking University First Hospital.
He warned that people should never take a casual attitude toward the virus and should go to the hospital as soon as there's any symptom suggesting the infection.