China's epidemic strategy averted many more cases: WHO expert
Share - WeChat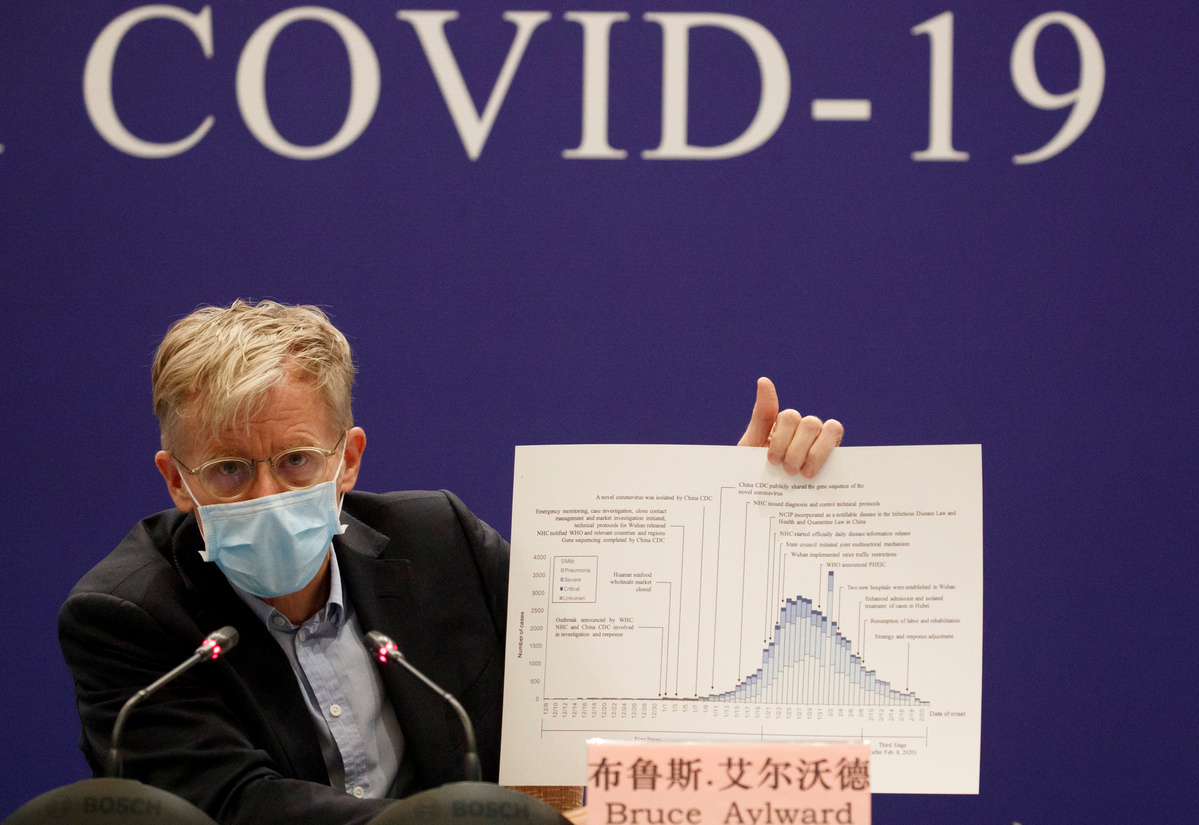 China's epidemic control measures have definitely averted a large number of cases of novel coronavirus infection, which is an "extraordinary achievement" for the country, a World Health Organization expert said on Monday.
Canadian epidemiologist Bruce Aylward, who heads the WHO mission team to China, said at a news conference on Monday that China has rolled out "the most ambitious, agile and aggressive disease containment efforts in history" and the nation has kept refining the strategies, from handwashing, mask wearing and social distancing to a more science and research based approach.
He said these efforts have been possible only because of a "tremendous collective commitment and will" of the Chinese people at all levels and the fact that governors of different provinces prioritizing the movement of medical teams to Hubei, the outbreak epicenter, gives an important message to the world that working in solidarity and collaborative action is what is needed to beat this virus.
He said China's use of an "all-of-government" and "all-of-society" approach has definitely averted and prevented hundreds of thousands of cases of COVID-19 in China, which is an "extraordinary achievement" and is highly important to the health of the country.
He said he has seen a steep decline in newly-reported cases compared to the number when he first arrived in China two weeks ago, and there is a lot of compelling data and observations to support the decline, including the dropping number of people visiting fever clinics and more hospital beds opening up to move people in.
"There's no question that China's bold approach to the rapid spread of this new respiratory pathogen has changed the course of what was a rapidly accelerating and deadly epidemic," he said, adding that the number is falling because of the actions being taken.
He said the global community is not yet ready in its mindset or has materials to implement the measures that were employed in China to contain COVID-19.
China has the most experience in the world with this disease and is the only country to have turned around large-scale outbreaks, so the world needs China's experiences and expertise, he added.