Health QR codes in full effect in Hangzhou
Share - WeChat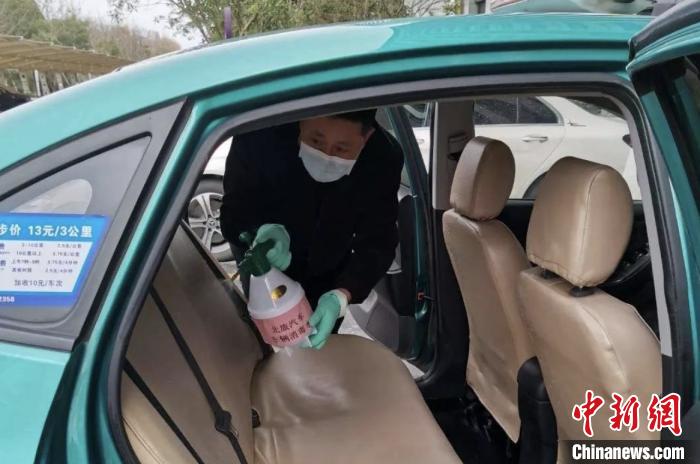 People in Hangzhou, Zhejiang province, have been required to prove that they have green health codes when going to public places or commuting via public transport vehicles, according to the city's leading group for the prevention and control of the novel coronavirus pneumonia on Monday afternoon.
Hangzhou launched a health QR code system on Feb 11 to curb the virus spread amid the resumption of production. People who want to get into the city need to report their travel history and health conditions online in advance. In turn, they will be assigned codes marked by green, yellow or red based on the information they offer.
The green code means people have little chance of having been infected, while residents with yellow and red ones must be held under quarantine for a few days and report their health information every day before they are allowed to travel around.
As of Sunday, the system had issued health codes to more than 6.5 million people.
Initially, the system was used to evaluate health conditions of those coming to the city. Now, it is expected to be applied nationwide this week, a further step in the prevention and control of the epidemic based on the health code system.
Verification QR codes have been posted at the entrances to residential communities, companies and other public places in Hangzhou such as restaurants.
People will get their own codes that they had previously applied for online after scanning the verification codes through Alipay.
Those who want to enter public spaces should have green codes and show them to watchmen, which means they are healthy enough to move around the city.
People taking public transport vehicles, such as taxis, buses and subways, are also required to show their green health codes. Those who don't have smartphones, especially the elderly and children, can pass with valid paper documents.
Jiang Ruzhong, deputy director of Zhejiang's big data bureau, announced the building of a provincially unified sharing platform for health codes on Feb 12, and as of Monday afternoon the health QR code system had been applied in all 11 cities in Zhejiang.
Having learned from Zhejiang's experience in buttressing the orderly resumption of work through internet technology, the General Office of the State Council is currently joining hands with Ant Financial to develop a national health code system on China's e-government platform and promote it to the whole country.
Qin Jirong contributed to this story.