Hubei province steps up epidemic prevention, control efforts
Share - WeChat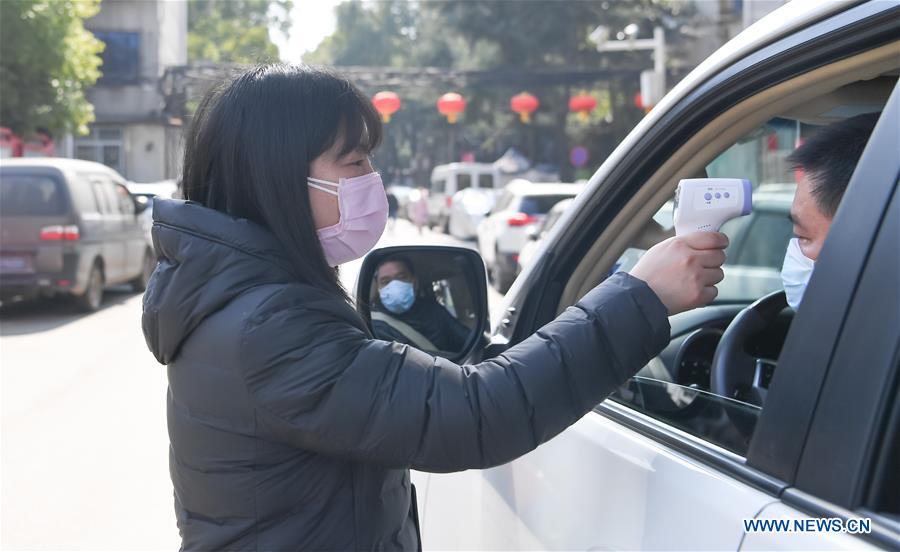 Hubei province, the center of the novel coronavirus outbreak, stepped up its epidemic prevention and control efforts on Sunday with more strict measures to stem the virus from spreading.
The provincial government said in an announcement that epidemic prevention work has entered the most strenuous period and the situation is still severe.
The announcement listed 15 measures to effectively cut off the source of infection and block transmission.
The measures included that all non-essential public places will be closed and mass gathering activities will be halted.
Essential places, including supermarkets and pharmacies, will remain open but need to arrange reasonable business hours to control the flow of people. These places will need to check the body temperature of each entry and register the information, including name, contact information and identification number, of those who purchase fever or cough medicine, it added.
In addition, access to all villages and communities across the province are locked up to control residents' exit and prevent vehicles and outsiders from entering, it said.
It also said the province will strengthen traffic control in each city to reduce motor vehicle travel. All vehicles are prohibited from running, except for vehicles used for anti-epidemic efforts, officials, medical personnel and transportation of daily necessities, as well as other vehicles, such as ambulance, fire engines, rescue cars and police cars.