Recovery rate boosted by better treatment for critically ill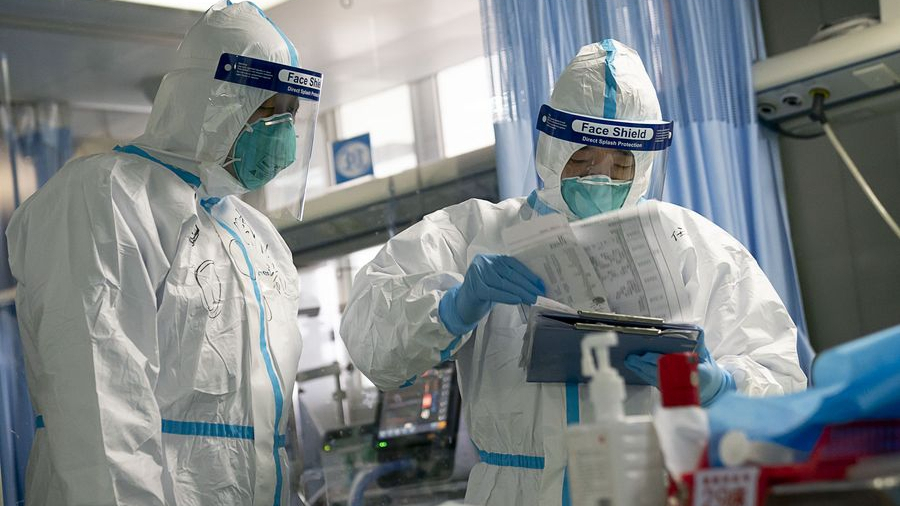 A senior National Health Commission official said Saturday that the bolstered efforts to treat critically ill patients have helped boost the recovery rate for the novel coronavirus pneumonia.
The recovery rate at Wuhan Jinyintan Hospital and Wuhan Lung Hospital - the first two hospitals designated to treat severe cases in Hubei province - has seen a hike, reaching 30 to 39 percent, according to Jiao Yahui, deputy head of the commission's medical administration bureau.
An expert panel has been established at the national level, which amassed a number of academicians in both Western and traditional Chinese medicine to combat the virus, she told a news conference held by the State Council Information Office in Wuhan - the epicenter of the outbreak.
The top experts will keep updating treatment guidelines issued to health facilities across the nation in light of their practice on the front line, she added.
The developments came as China moves to focus the best medical resources on patients in critical condition in an attempt to slash the mortality rates.
According to Jiao, the critically ill patients account for about 18 percent of the total confirmed and hospitalized cases in Wuhan, and many are seniors with underlying conditions and have been hospitalized for a long time.
So far, Wuhan has designated five hospitals for treating critically ill patients, with the number of beds expanding to 5,000.
To better treat critically ill patients, the commission has designated a number of hospitals for them, which are staffed by top experts, and the treatment plans are adjusted daily in light of their condition, Jiao said, adding they have institutionalized the discussion of severe and death cases, and cross-department consultation.
She said the commission has also formed a treatment guideline for those in critical condition, which recommends anti-viral treatment, oxygen therapy, combined therapy of traditional Chinese and Western medicine, and the use of invasive respirators and the plasma from recovered patients.